RE-Thinking Everything Conference Recap: A Window into the World of Unschoolers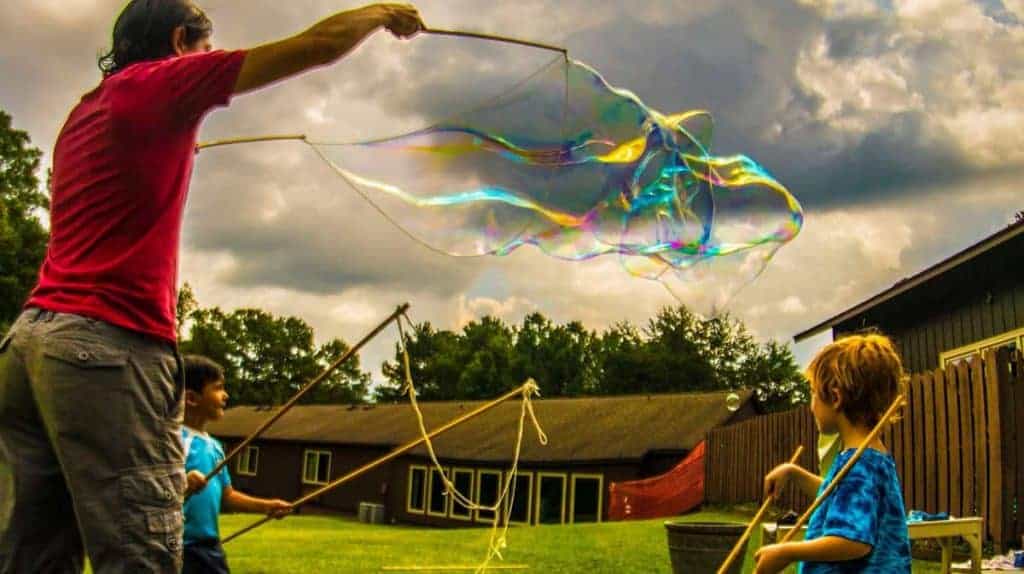 By Trä Hitt
The very thought of over 100 unschooling families gathering at a conference center used to invoke nightmares to this traditionally schooled guy. Now however, I am beyond grateful that I'm able to open my eyes, mind and heart to this journey of unschooling as a
remarried
step-father to two untraditionally schooled teens
Every year across the south, homeschoolers and unschoolers who are primarily from Texas and Florida meet for the Re-Thinking Everything Conference. I just returned from this year's 22nd annual conference (my fifth) at the 4-H center of Alabama.
Long story short, those who attended didn't add or subtract from the earth's population or show up in any hospitals, newspapers or jails. We spent three full days (most were there for up to seven days) allowing our children to be children, our adolescents to be adolescents, our millennials to be millennials, and parents (and parent-sized people) to be parents. We all learned, laughed, cried, and grew together as an intentional community.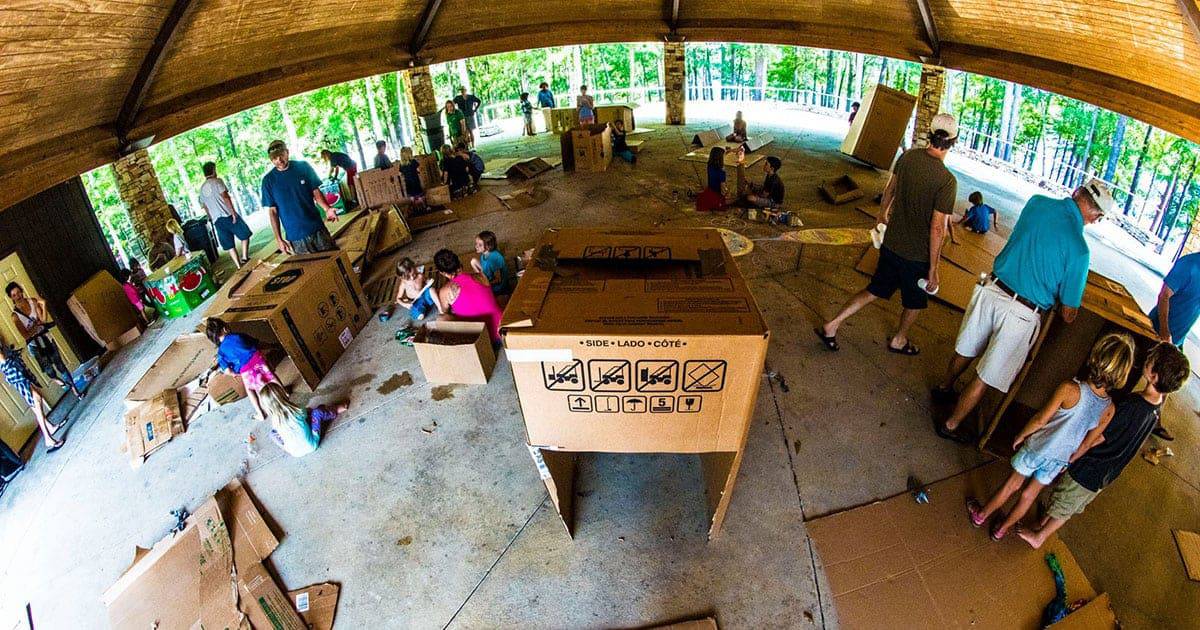 One member gave a talk on her family's intentional community in Missouri. Her definition of an intentional community is simply a gathering of people who agree to reconstruct culture to their shared ideals and beliefs. Living off the land, forgoing clothes and air conditioning isn't my gig right now; but the idea that any of us can gather to recreate cultural norms to our ideals is appealing on many levels.
At the conference, the cultural norm is educating our children in an alternative way. The perceived judgement falls away, leaving us to dive into deep, safe and actionable exploration of what that means. We hold roundtable discussions about schooling and life—some are led by parents, others by young adults.
We heard from a couple in their early 30's about how being unschooled allowed them to create successful lives around their passions of mechanics and modeling. Even though they have not ever owned a TV as a couple, a network just picked them up for a weekly television show.
University students spoke about finding their paths in traditional college settings. We had eye-opening conversations about the effects of #MeToo and how younger people define equality (Pro Tip: Evidently, if you are younger than 20, you can smell the difference between an internet troll and a racist a mile away).
We had robust discussions about the generation that has never known a world un-connected by the internet. Trust circles were held for men, women, teens and younger. The hour and a half set aside was not nearly enough time to have all feelings heard and left us yearning for more.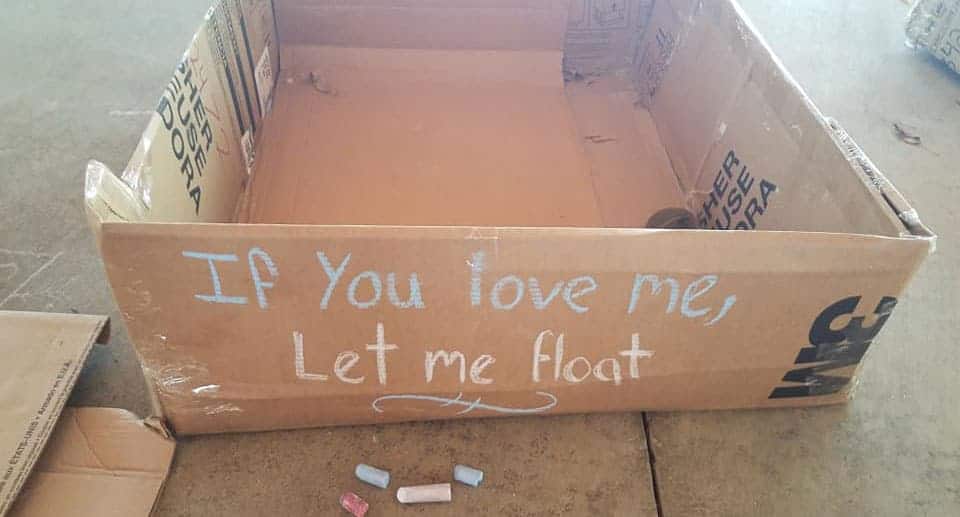 For the kids, activities were not in short supply. The parents supervised a 176' waterslide, laser tag, escape rooms for three different age groups, egg drops, and art rooms. They even had a penultimate RE-Gatta with child-built cardboard and biodegradable duct tape boats that were kid-powered along a course in a bay off the Coosa River.

For those that are just a little old to have parents next to them all of the time, but too awkward to engage fully with the real world, a gaming room was set up within one of the lodging common rooms. Far from being removed from everything, the positioning of the room was such that there was a constant flow right outside the windows, and even a steady stream of fruit and veggie trays provided by a carb-adverse parent.
Older teens were given free reign to wander, connect, and just be. There were always groups of teens sitting on the grass, talking, singing and believe it or not, ready to lend a helping hand without the hair flip and "sheesh" attitude. A funny thing happens when teenagers feel connected within community—all of the stereotypes fall away. Older kids that have "graduated" into the next phase of life return every year to give wisdom and act as ombudsman in those years between the generations, quietly adding to the glue that holds the whole community together.
As one parent of two unschooled children stated, "We need the kitchen measuring stick to not only measure the physical changes in our kids, but the emotional changes year over year." I could not agree more. For five years, I've watched their families grow in all aspects. I've seen the kid who would not leave her room the first year become a proctor in truth circles for her peers. I saw cardboard boats go from instant Titanic-mode to DARPA projects (Pretty sure the Navy had representatives there this year, those things were unsinkable).
As connected as we all are in the world today, I have watched the relationships of these kids flourish through the internet and meeting around the world for weeks or months at a time. (We invited a friend's son to stay with us in Mexico last year to keep the youngest company, and to hear his parents talk about his personal growth over that one month brings me to tears.)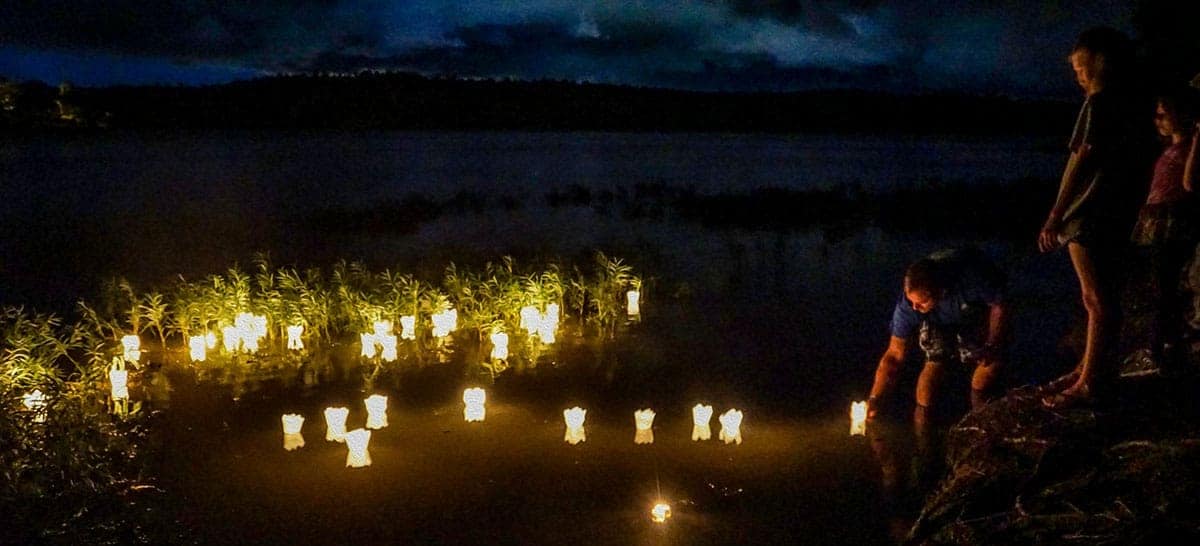 If you have made it this far, you may have opened a new tab on your browser and started your comment with something like, "Dude, there is no Utopia…" and you are right. There were the occasional meltdowns, accidents, even a few personality conflicts. Luck would make them few and far between, and there were always shoulder and ears to hold space, as well as a bevy of professionals on hand (parents) that ensured people felt heard and gently guided to the importance of staying in connection, raising the ideal of relationship above the fray.
The environment of community was so strong that when a luggage dolly full of x-boxes, televisions and other nerdy things rolled down a grassy knoll into a dry creek bed, we could all wonder that it stayed upright through the ordeal and not place blame on the two kids that sat by in wide-eyed wonder as it happened. They felt bad enough. There was nothing that anyone could have added to that lesson. Instead, these two kids took it upon themselves to ensure they were right there whenever anything needed to be moved, and handled the rest of the weekend like moving pros.
At the end of the long weekend, we had the feeling that we were on the right path with our children. When we left, we were armed with gratitude and nourished for yet another year. It is hard to reconcile professional lives and quite "unprofessional" home lives. We were reminded that the most important things on this planet are our children. Knowing it or not, we made that decision at one point when we brought them into this world. It feeds the soul to be surrounded by families from all walks of life that hold that common bond.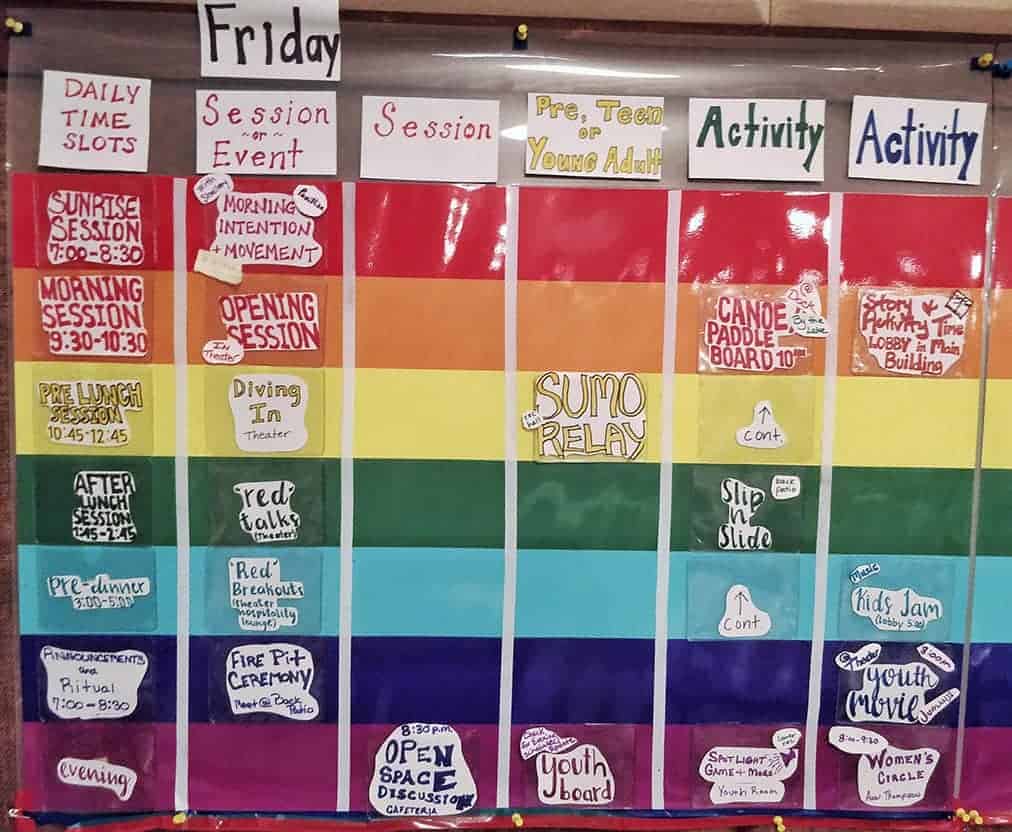 This may seem like a 1,300-word sales page by now, but please trust me when I say it is not. First, we limit the growth of our tribe year over year to keep the vibe intact and have a peer-centric vetting process to ensure that the conference is a good fit all around for new families. More importantly, I know there are many people out there who are on the fence about home or unschooling. They are afraid of the isolation, not only for their children; but for them as a family. Your tribe is out here. Find it with intention and recreate your cultural norm. RE-Think Everything!
Who/What:
The RE-Thinking Everything Conference
When: Annually, Labor Day Weekend

Where: In 2018 it was at the Alabama State 4-H Center, Columbiana, Alabama (Midway point for the bulk of the participants split between Texas and Florida)