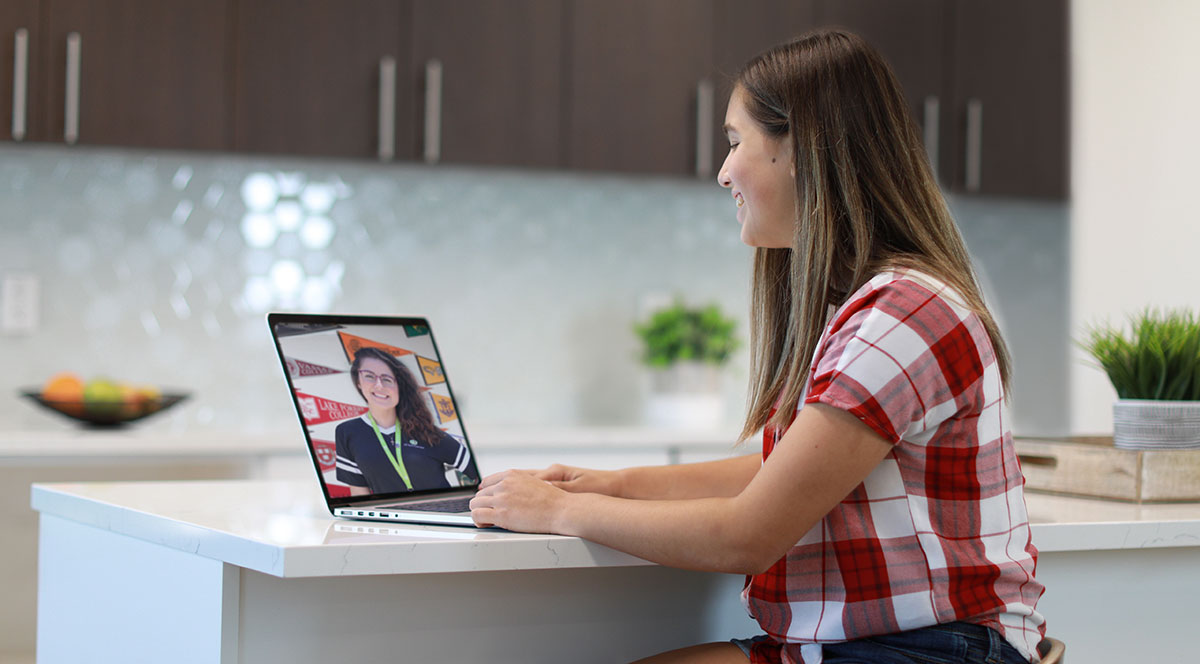 Like many parents, I consider myself to be pretty tech-savvy. I've turned an old laptop into a Linux-running machine, redone the launcher in my Android phone, and am not scared of a little HTML coding.
However, there are lots of tech skills in a growing number of fields that kids might need to learn for future readiness, and parents may not be aware of – much less be able to teach! Think Python, Unity C#, JavaScript, Sphero Bolt and RVR, Lua, and other advanced tech subjects, all in-demand skills in an increasingly digitized world.
I'm not ashamed to admit that I have no idea how to create animations in Adobe Animate, for example. But thanks to iD Tech, my daughter now does!
We took several lessons from iD Tech and are glad that we did. My kids are now better equipped to understand some technologies and STEM concepts that they were not familiar with before.
iD Tech is a STEM educator with 24 years of experience offering summer camps at over 75 university locations in the US  – including 5 in Texas – as well as online camps, academies, and private lessons for ages 7-19.
We were most excited about their year-round private lessons that cover 60+ STEM topics not typically part of traditional curriculums, such as coding, game development, robotics, VR, creative design, and artificial intelligence. iD Tech also offers advanced math topics, including algebra and Excel, ideal for students looking to fill learning gaps or to advance in these areas.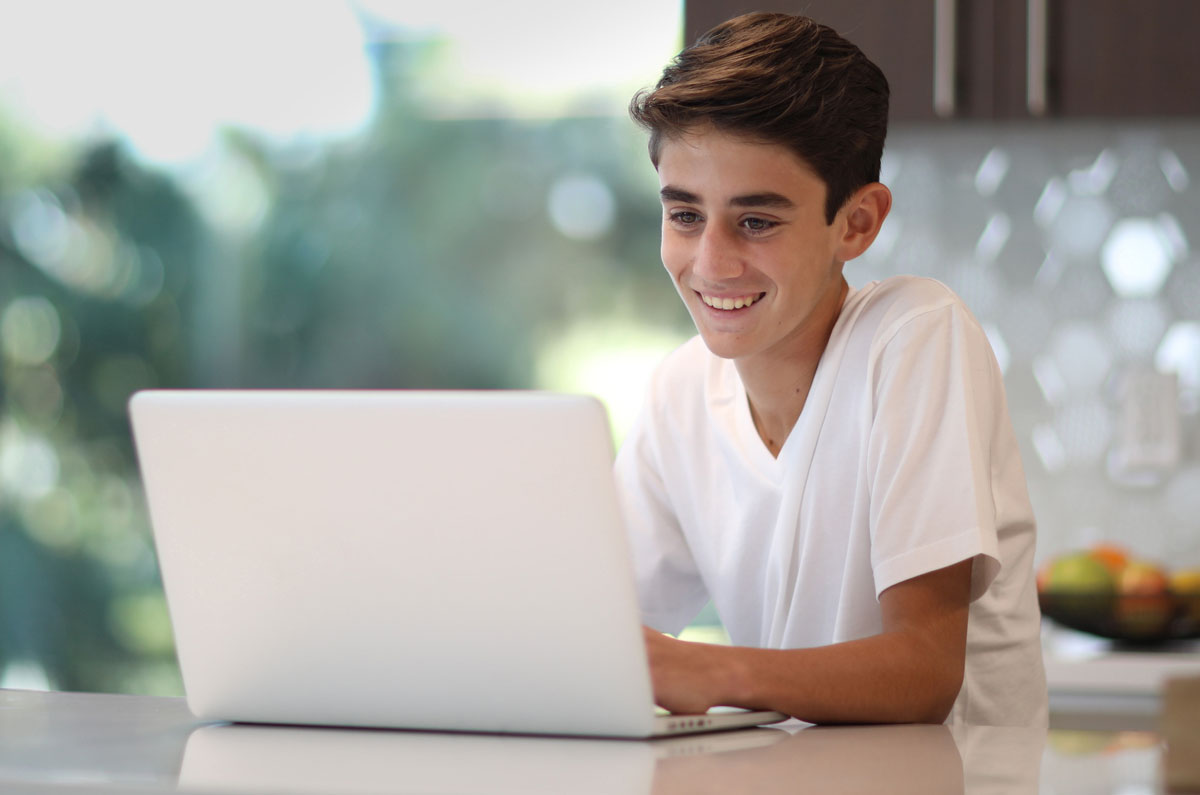 Scheduling was easy and flexible. I could meet my kids where they are and select topics aligned with their interests to help turn them into valuable tech skills (which was our favorite part!). Homeschoolers can also uncover new passions by exploring a myriad of different topics before honing in on their favorites.
In our first experience with iD Tech, we tried their 8-lesson package and explored different creative design and math topics.
My kids took private lessons in:
Adobe Photoshop
Animate Illustrator
Adobe Animate
FontForge
Algebra 1 Tutoring
Chess Coaching
Microsoft Excel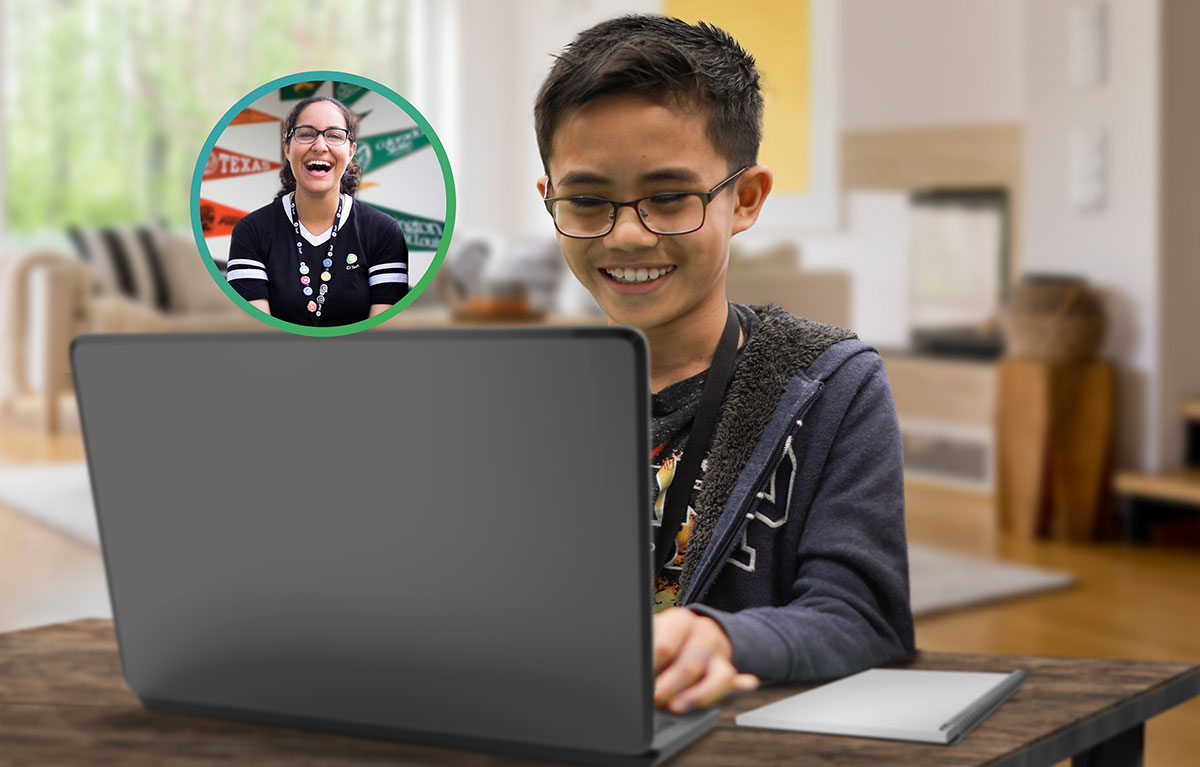 Even though we took these few courses that I outline in my review, there are dozens of courses available! iD Tech is not just focused on supplemental education programs or homeschool curriculum basics… they go way beyond that! Their core strength lies in offering cutting-edge technology classes, including coding, game development, robotics, artificial intelligence (AI), and virtual reality (VR).
Did you know that the video game industry now surpasses the entire film/movie industry and sports industry combined? (source)
You've probably heard of ChatGPT and other ways that robotics and artificial intelligence is rapidly changing the world, almost on a day-to-day basis. iD Tech equips your students with the ability to make sure that their futures are kept in step with these new technologies.
iD Tech not only shows your students ways that they can be a part of this by developing technological skills but also teaches the creative side, like digital music production and 3D character design. Every course also helps students develop crucial soft skills like collaboration and time management.
It's important to me as a teacher not to limit my students by the limits of my own personal experience and knowledge but help them leap far beyond that. iD Tech classes are a simple way of achieving that goal.
A Note on Their Instructors:
I wanted to choose instructors that not only had real-world experience but whom I could trust to be competent in their fields. Just as I wouldn't leave my kids alone in a classroom with an adult I couldn't trust, a Zoom classroom is no different.
iD Tech's instructors are all USA-based, recruited from elite universities like Stanford, Caltech, Howard, CMU, and NYU, and go through meticulous background and reference checks.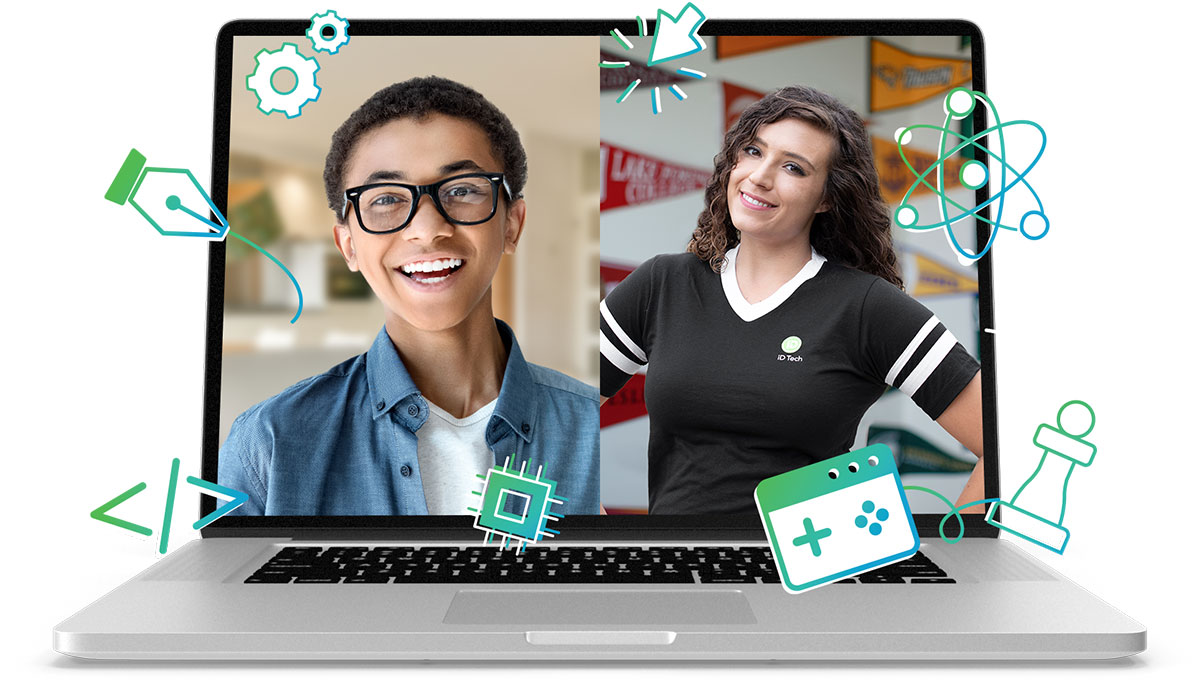 When you choose a course to take, you then choose an instructor. All instructors we chose had strong online footprints that allowed us to ensure that their online presence, goals, education, and professionalism lined up with our expectations.
Adobe Photoshop:
Nicolena B. helped my daughter jump into the waters of Adobe Photoshop! She was a wonderful instructor, and my daughter wished that she could take more lessons than just the two. Nicolena taught her how to work with combining adjustment layers and blending effects to create a moody scene in a Wingfeather Saga picture my daughter found online. At the end of the lesson, they did a quick introduction to masking techniques and went over painting on a mask to only apply it to parts of the image.
In the next lesson, they went straight into photography art. My daughter had chosen some photographs that she wanted to learn how to Photoshop different faces into, and Nicolena very patiently and competently showed her exactly how to do it. The final result was amazing.
Adobe Illustrator:
Morgan M. was my daughter's Adobe Illustrator instructor. She also had two lessons in that medium. Morgan was also a fun teacher – very patient, kind, as well as knowledgeable. In the first lesson, Morgan started by teaching her how to use the basic tools of Illustrator, like the Pen, Shape, Selection, and shape coloring tools.
Their second lesson started off covering a lot of ground quickly, as my daughter was eager to start learning. She learned how to use the Pencil, Blob Brush, Paintbrush, Curvature, Eraser, and the Rounding Corners tools. She had a wonderful time being creative – the instructor let her follow her imagination while using the new technology at her disposal.
Adobe Animate:
Andrea K. taught my daughter how to animate with Adobe Animate. She was engaging, knowledgeable, and fun! They did a project together, combining screen sharing with detailed instructions. Their first lesson was spent touching on the main drawing tools in Animate, such as the Brush and Paint Bucket tools. They then used the Timeline feature in Animate to make a basic frame-by-frame animation. My daughter made a great first animation of a pink balloon flying away using frame-by-frame animation.
In her second Adobe Animate lesson, Andrea helped her make more automated animations compared to the frame-by-frame animations from the first lesson. They started off by talking about how to make animated Classic Tweens using Symbols which were then used to make a fun little zig-zagging triangle animation! They also started talking about tweening operations like easing and rotation and touched on the Asset Warp tool a bit since she'd been playing around with it a bit earlier.
Font Forge:
Morgan M. also taught my daughter how to use Font Forge, a free program for creating your own font. This was a bit more challenging than Photoshop for her, but she stuck with it and made a few unique letters. She learned how to create letters with all the basic features like the Freestyle, Pen, and Shape tools.
Algebra 1 Tutoring:
Onto my son's lessons! Braedon F. is a fantastic algebra tutor. He is prompt, polite, and an extremely intelligent person. Even though he was making things easier, his teaching style never made my son feel like he was "dumbing it down."
He not only simplified things in ways that I was unable to do for my son but made it so that he could grasp concepts he'd really been struggling with. His lesson started off with some practice on expanding and simplifying binomials. It can be a little bit confusing to see how to distribute properly, so they practiced that.
Once Braedon was able to help my son understand how to distribute more skillfully, my son's confidence grew exponentially. They also practiced on a trinomial for a challenge and then moved on to isolating variables.
In their second lesson, they covered simultaneous equations and also used the substitution method particularly.
I would say that as a parent, the Algebra 1 tutoring was the most useful of all the classes we took.
Chess Coaching:
While the chess coaching area of the website notes that they have "advanced expert" chess players as coaches, we had a little trouble finding a coach that was rated higher than my teenage son. Generally, chess players are only classified as "advanced experts" if they are rated over 2,000, though different chess ranking systems vary slightly. If your student is rated over 1,700, the chess coaching may not be challenging for them.
That said, my son enjoyed his coaching session with Marsel F. a lot! He was friendly and fun to learn from. They started by playing and analyzing a full chess game, where my son specifically learned about the importance of c5 and e5 squares when going against the King's Indian Defense.
Microsoft Excel:
Spreadsheets are one of those things that people either love or hate. I'm definitely in the love camp! It was important to me that my son learn how to work within Excel, so we thought this would be a good time to start.
Chad J. was his Microsoft Excel instructor. Though it's hard to make spreadsheets exciting, my son enjoyed his lesson. They started by doing a short introduction to Excel, looking at how sheets and cells worked. Then, they went on to learn more about cells and how we can use them to organize our data. He got my son wondering what other applications and uses Excel could help with.
In Short:
My two kids really enjoyed their instructors and subject matters and expanded their horizons in their chosen topics. I would definitely sign them up for more 1-on-1 private lessons with iD Tech on a routine basis, and try some of their other tech topics too.
Although my kids opted for taking creative and advanced math classes aligned with their personal interests, they could also explore topics such as coding, robotics, 3D, artificial intelligence, and VR. In a world increasingly dominated by tech, this could help kids better prepare for the future.
If you're interested in spicing up your homeschooling with cutting-edge STEM enrichment or need advanced math tutoring, I  recommend looking into iD Tech.
My kids still haven't had the opportunity to attend iD Tech's highly-rated summer camps, held at SMU, UTD, UT Austin, Rice University, Trinity College, and other 70+ campuses. For parents seeking enriching face-to-face summer experiences for kids and teens, based on my family's experience, they're definitely worth considering.
Jessica Lovett, THSC Lead Writer and Editor
Jessica Lovett is the Lead Writer and Editor for THSC. Jessica is passionate about homeschooling her own kids, sci-fi books, quirky coffee shops, and her scruffy black dog, Bofur. In her spare time, she loves playing the piano and also singing on her church's worship team. Her writing can be seen on ChristianAnswers.net and her novel Transplanting Hope is available wherever books are sold.