By: Dawn Michelle Michals
You blinked and now here it is! You and your preschooler are ready to take the leap into your pre-K homeschool adventure.
By age four, most children are able to stick with an activity for 10 to 15 minutes, get dressed almost completely by themselves, and love a good rhyme.
Listed below are preschool competencies, developmental milestones, field trip ideas and more with everything you need to get started!
Pre-K homeschooling curriculum in Texas must include the five basic subjects of reading, spelling, grammar, mathematics, and good citizenship. Science and social studies are included below for you. Not in Texas? Check out state requirements for homeschooling in your state.
Read Ahead:

Pre-K Homeschool Suggested School Supplies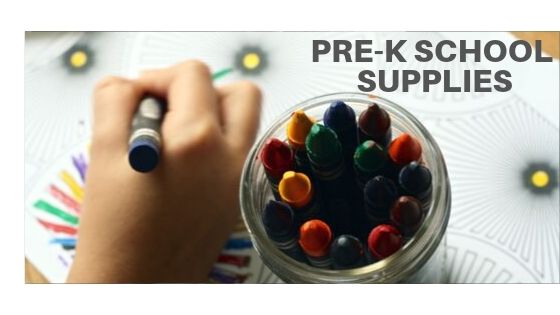 Find a longer post on this subject at Pre-K Pages.
Crayons (thick or regular)
Folders
Washable Crayola thick classic markers
Glue sticks
Chubby beginner wood pencils
Chubby pencil sharpener
Paints (tempera and watercolor)
Paintbrushes
Paper for painting
Construction paper
White board
Dry erase markers
Ruler
Paintbrushes
Scissors (blunt tip)
Globe
Library card in your name as the child's parent or guardian.
Preschool Homeschool Milestones by Subject
Pre-K Language Arts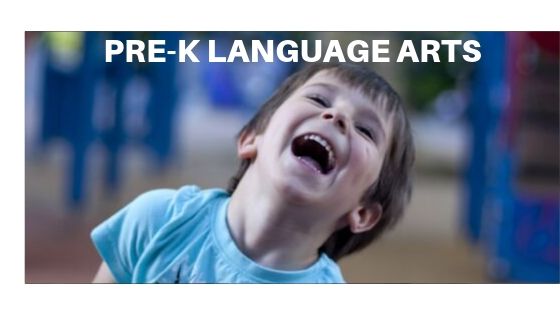 Sings silly songs
Makes up new, fun words
Discovers and enjoys rhyming
Follows simple, unrelated directions such as "Put up your toy and go get your shoes."
Uses different speech patterns depending on who he's speaking with, such as speaking in shorter sentences to a younger sibling
Pronounces most sounds correctly, but may still have trouble with s, w, and r sounds
Begins to ask for the definition of unfamiliar words
Make up stories and talks about what he's thinking
Argues, even though the argument might not be logical.
Visit Understood.org or more on four-year-old developmental milestones.

Pre-K Writing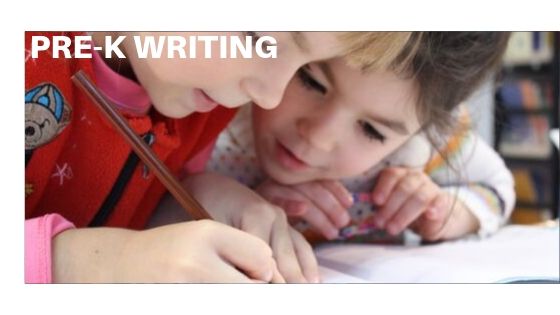 Tries to write, scribble or draw.
Pre-K Math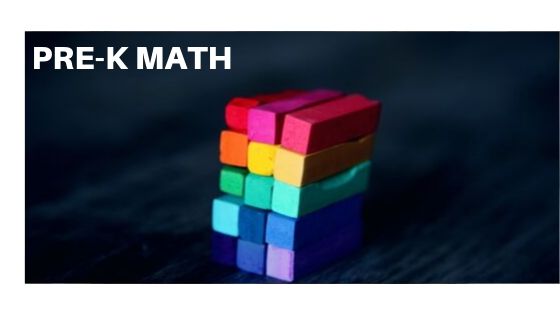 Recognizes shapes while out in the world
Begins to sort items by color, shape, size and purpose
Compares and contrasts by using classifications such as height, weight and gender
Able to count up to at least 20
Accurately count items in a group
Understands that numerals stand for number names, such as "1" is the same as "one"
Able to put puzzles together
Names some colors and some numbers
Understands the idea of counting
Starts to understand time
Begins to understand cause and effect (If I drop my toy in the water, it will get wet).
Pre-K Science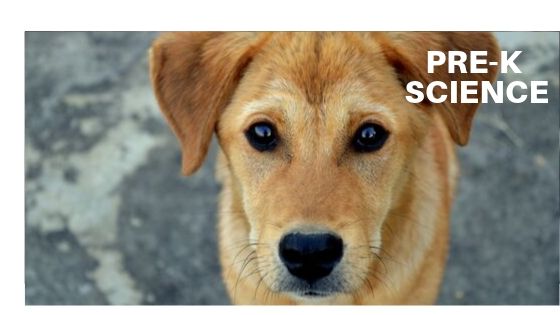 Understands the difference between living and non-living things
Understands the five senses: sight, hearing, taste, touch and smell
Able to name the basic concepts of weather such as clouds, rain, thunder and lightning.
Pre-K Good Citizenship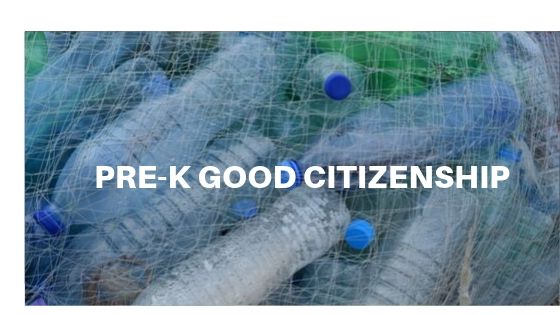 Being a good citizen not only means understanding your right to vote and the privileges of citizenship, but also respect for our planet, good stewardship and understanding the world around us. If you are in need of resources and lesson plans to fulfill this preschool homeschool requirement, consider joining THSC. We offer our "Lone Star Study" guide as a free lesson plan for good citizenship as a download for our members.
Here are a few ideas:
Become involved in events and initiatives such as Capitol Days sponsored by THSC
Attend rallies of causes you believe in as a family
Introduce the voting and election process with fun games and activities such as this voting game found at PBSKids.org.
Keep our state clean by picking up litter
Save the planet! Learn what items can be recycled, where and how you recycle items in your town.
For more ideas, check out our teaching good citizenship page.
3-4 Year Old Developmental Milestones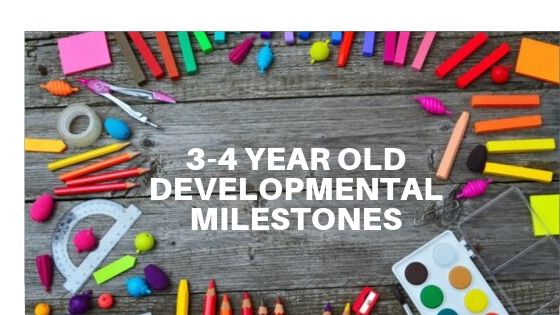 All children develop at different rates. However, certain skills are easily identified by age four. If you have concerns about your child's development after reviewing this list, please discuss those with your healthcare provider.

3-4 Year Old Fine Motor Skills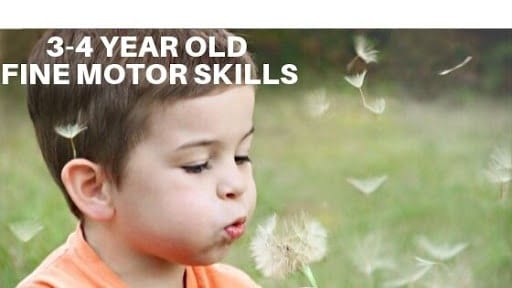 Draws or copies basic shapes and crosses. This is a milestone known as "being able to cross the midline."
Writes some letters
Begins to use scissors purposefully
Able to stack a tower at least 10 blocks high
String beads or O-shaped cereal to make necklaces
Pinches and shapes clay or play-dough into recognizable objects
Draws a person with two to four body parts.
3-4 Year Old Gross Motor Skills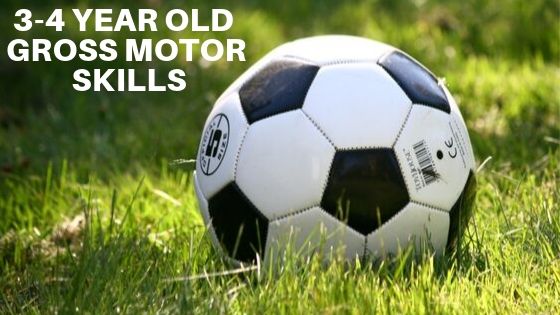 Control movement more easily
Able to start, stop, turn and go around obstacles while running
Able to do log rolls, somersaults, skip and trot
Can get dressed with minimal help while zippers, snaps, and buttons may still be a little difficult
Throws and bounces a ball
Jumps over objects and climb playground ladders
Pedals and steers a tricycle or bike
Hops and stands on one foot up to two seconds
Catches a bounced ball most of the time
Pours, cuts with supervision, and mashes own food
Plays board or card games.
Pre-K Social and Emotional Skills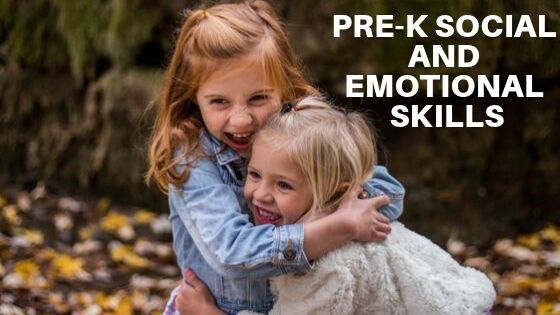 Enjoys doing new things
Is more and more creative with make-believe play
Would rather play with other children than by himself
Cooperates with other children
Begins to play "Mom" and "Dad"
Often unable to distinguish between what's real and what's make-believe
Talks about what she likes and what she is interested in.
Pre-K Language and Communication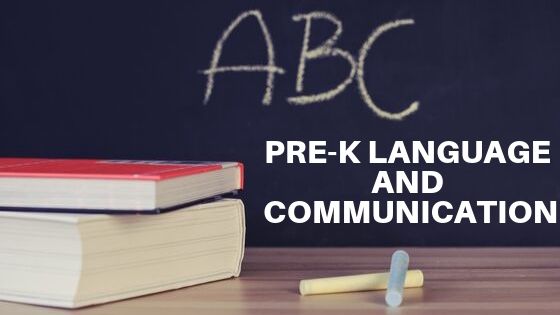 Knows some basic rules of grammar, such as correctly using "he" and "she"
Sings a song or says a poem from memory such as the "Itsy Bitsy Spider" or the "Wheels on the Bus"
Remembers parts of a story and likes to tell stories
Understands the idea of "same" and "different"
Can say first and last name
Tells you what she thinks is going to happen next in a book.
Preschool Milestones Checklists
10 Great Pre-K Books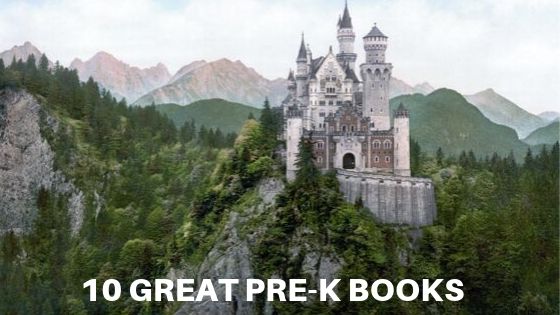 Magazines offer a great way for children to learn core subjects and relationship skills. Here are a few great options:
National Geographic Little Kids (ages three to six)
High Five (ages two to six)
Sports Illustrated Kids
10 Pre-K Field Trip Ideas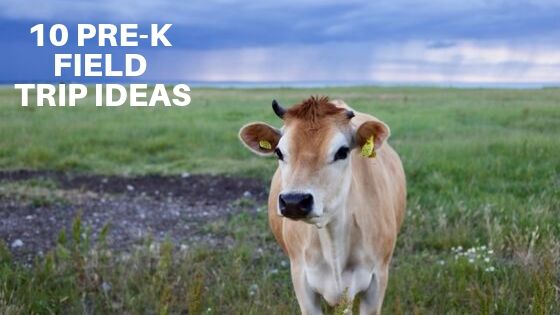 Nothing brings out joy in a child (and most adults) like a field trip! A field trip can be as simple as a walk around your neighborhood or a trip to your public library, or as extravagant as studying ecosystems at the Gulf of Mexico.
Be creative, and your next excursion can be an educational experience. Stumped? Many places and people are open to tours to educate youth. Just ask! Here are a few ideas to get you started.
First Responder Appreciation: Police, fire and EMS stations are located throughout most cities. Locate the one closest to your house and make a connection. Tour a fire station, talk to a police officer or reach out to an emergency medical technician and find out what it truly means to be a first responder.
Government: THSC Capitol Days are one-day, hands-on events that allow homeschooling families to fully participate in the state legislative process. These events give the opportunity to defend the rights of homeschool families in Texas, meet representatives and staff and actually help pass a law.
Historical Sites: Why is your town important in the story of Texas? Check with a local historian or county historical society and find out! Headed to Austin? A free grade-specific tour is available at our Texas state capitol, which includes history, architecture and the legislative process. For more Texas road trip ideas and beyond, check out our roadschooling page!
A trip to the farm: Open to the public each spring and fall, Sweet Berry Farm in Marble Falls, Texas, allows for hands-on activities such as picking strawberries, finding your way through the corn mazes and more. Check their website for opening dates and details.
Play games in the car on the way: Whether it's I Spy, 20 Questions, rhyming time or a family game of your own, the journey along the way can get those brain cells revved up and ready for your destination.
Museums: Interactive museum exhibits are everywhere. From the Dr. Pepper Museum & Free Enterprise Institute in Waco (with science experiments and free tastings) to Legoland Discovery Center in Grapevine (fine tune those fine motor skills!), a plethora of museums dot our Lone Star State for any interest.
Libraries: As a homeschooling family, the local library tends to be our home away from home. But how does a library work? Chat with the children's or reference librarians to discover the inner workings of a place you see often (and tour it, if tours are available). Most libraries offer summer programs as well as events during spring break. Take advantage of free programs and educational opportunities held throughout the year.
Theater/Music/Art: Grab a blanket and head to a free outdoor concert. Catch a performance of a local theater group. Stroll through a sculpture garden. Music, art and theater will open your child's mind to other worlds and experiences.
Get outside: Tour your backyard searching for insects and wildlife or go for a hike in one of our numerous state parks. Stargaze and discover constellations and planets. Our world is a big place to discover.
Living history: What was it like to live hundreds of years ago? Scattered throughout our state are events and museums specializing in keeping history alive and active. The Texas Heritage Trails Program is the Texas Historical Commission's award-winning heritage tourism initiative. Check out their website for a map of events to take you and your family back in time.
Pre-K Homeschool Curriculum (Free)
HomeEducator.com: This site is brought to you by THSC and offers resources for parents, student learning and a free biweekly newsletter.
Education.com: Worksheets, science experiments, crafts, and more!
TeachersPayTeachers.com: Free and paid resources created for teachers by teachers.
YoungExplorers.com: "Creative Educational Products"
PBS Pre-K: Free videos, lesson plans and other digital resources for teaching preschool.
Scholastic Pre-K Teachables: Free and subscription resources, printables and activities for pre-kindergarten.
PreKinders: Science projects perfect for your preschooler!
We believe that a loving family home is the best environment for children and that homeschooling offers a high-quality education, which is why we provide practical information and encouragement to families.  Don't miss any of our content—subscribe to our free publications today! [click_to_tweet tweet="Here's your one-stop spot for all things pre-K homeschool! Preschool can be easy, free and an adventure for you and your child!" quote="Pre-K Homeschool (Competencies and Activities + Comprehensive Guide)" theme="style3″]