Homeschool Kindergarten (Competencies and Comprehensive Guide)
By Dawn Michelle Michals
This is it! You've taken the leap to homeschool kindergarten. You and your five-year-old are gearing up for a successful year! We have everything you need for homeschooling at the kindergarten level. Developmental milestones, competencies, field trip ideas, and more are all listed below.
Homeschooling curriculum in the state of Texas must include the five basic subjects of reading, spelling, grammar, mathematics and good citizenship. Science, history, and social studies are included below for you.
Not in Texas? Check out state requirements for homeschooling first grade in your state.
By age five, children are able to recognize their names in print, begin to recognize many upper and lower case letters, and even begin recognizing words they know from signs, labels and billboards. Below is a list of kindergarten competencies by subject.
Read ahead:
Suggested School Supplies for Kindergarten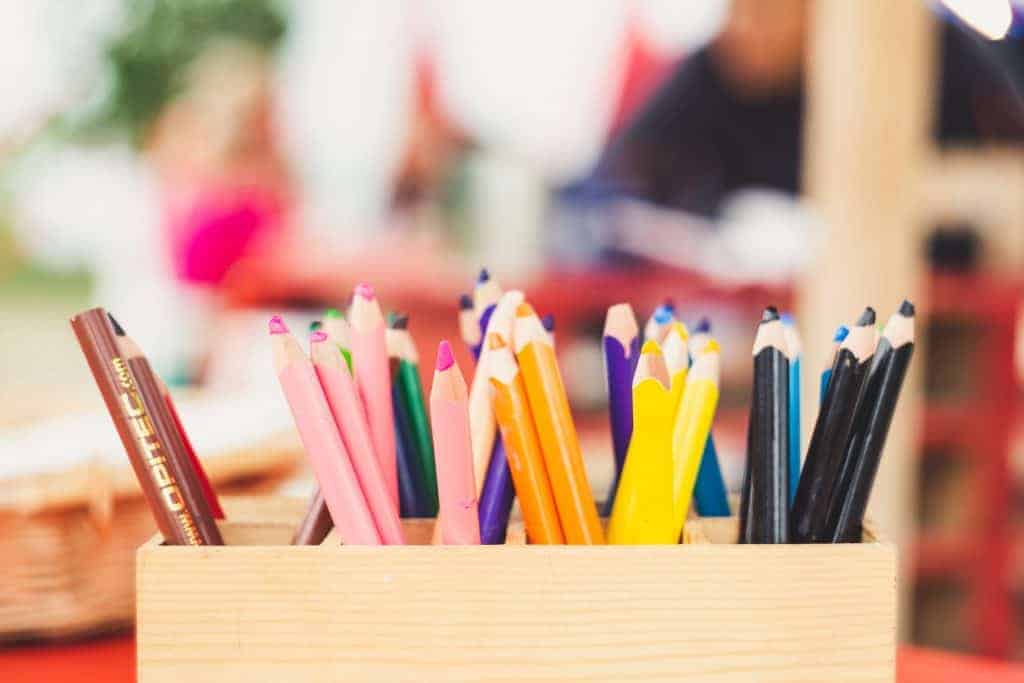 Pencils
Pencil sharpener
Lined paper
Binders
Crayons and colored pencils
Paints (tempera and watercolor)
Paintbrushes
Paper for painting
Construction paper
White board
Dry erase markers
Ruler
Children's scissors (blunt tip)
Glue sticks
White glue
Tape
Math manipulatives
Globe
Wall maps of the world and the United States
Library card.
Kindergarten Milestones by Subject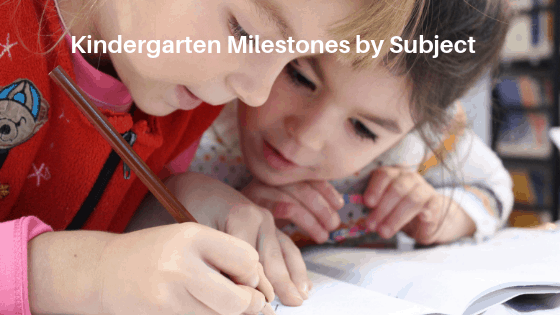 ---
---
Kindergarten Language Arts
Uses sentences that include two or more ideas
Uses descriptive language
Knows by heart and recites favorite nursery rhymes and songs
Pretends, creates and makes up songs or stories
Tells or retells stories and/or everyday experiences
Asks questions and expresses curiosity
Expresses ideas so that others can understand
Recognizes and names basic colors
Draws recognizable shapes and simple objects
Tells a story with pictures
Understands concepts of in/out, under/over, on/off, front/back, etc.
Describes how objects are the same or different.
Kindergarten Reading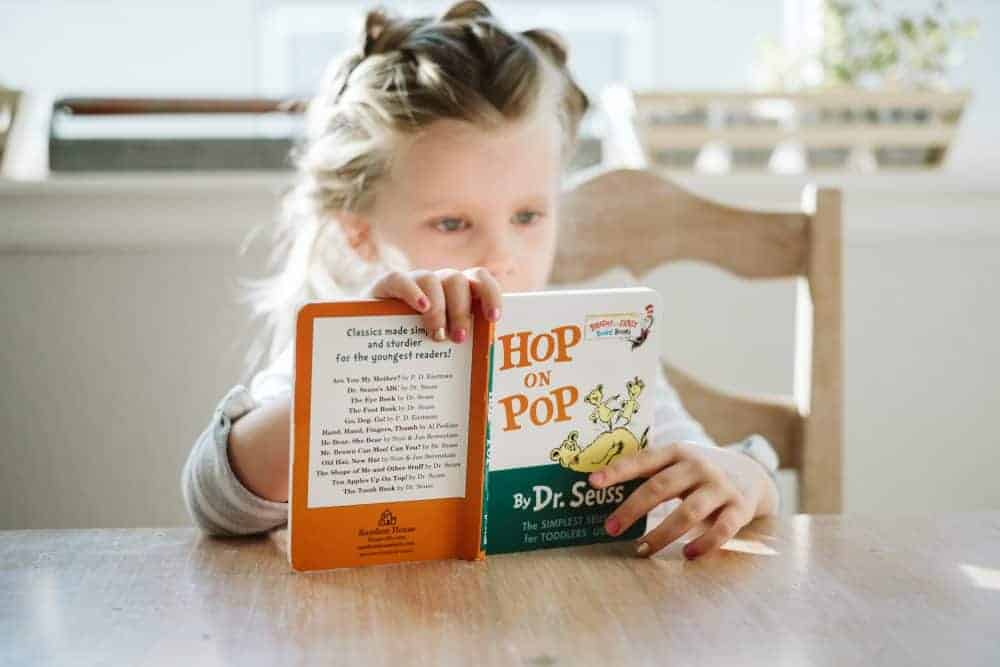 Pretends to read books by reading the pictures and begins to look at books on his or her own
Begins to read in everyday situations (signs, labels, etc.)
Recognizes rhyming words
Blends sounds into words
Recognizes some common words in print
Recognizes many uppercase and lowercase letters
Recognizes some letter sounds
Describes characters' actions and feelings in a story
Relates stories to personal experiences
Puts events of a story in order.
Kindergarten Writing Skills
Attempts to write own name and recognizes own name in print
Tries to write, scribble or draw
Asks you to write words or notes to others.
Kindergarten Math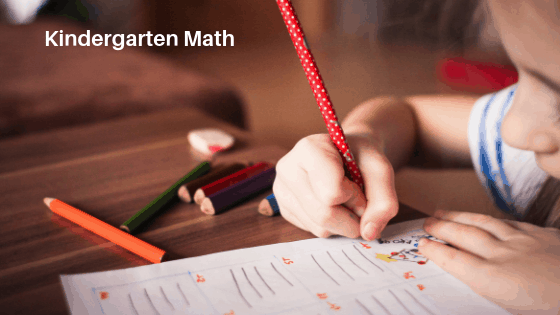 Compares the size of groups of objects using language such as "more," "less" and "same as"
Arranges objects in size order (big to small or small to big)
Uses comparison words, like "bigger," "smaller," "heavier," etc.
Understands concepts of none, some and all and more than and less than
Identifies and draws a square, circle and triangle
Correctly counts four to 10 objects
Knows that the final number counted represents the total number of objects in a set
Recognizes numbers one through 10
Can distinguish numbers from letters and understands that numbers relate to quantity
Understands the effects of addition and subtraction
Matches or groups objects according to size, shape or color
Groups objects that are the same.
Kindergarten Science
Shows interest and asks questions about objects and events observed in his or her environment
Notices common properties and differences among objects and materials
Knows some facts about common plants and animals, such as what they eat and names of baby animals
Recognizes some objects in the sky such as the sun, moon, clouds and lightning
Kindergarten Creative Arts and Music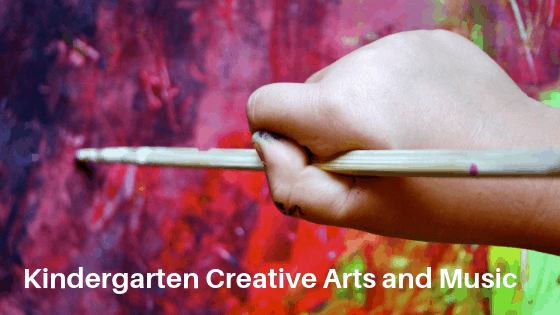 Kindergarten
Able to move to the beat of the music
Explores with common musical instruments
Enjoys improvising or copying musical patterns.
Kindergarten Social Studies
Recognizes basic traditions such as birthdays
Shows an understanding of the passing of time, including concepts of before and after, and today, yesterday and tomorrow
Explores simple maps and visual representations of neighborhoods or communities
Understands that people live in different parts of the world and have different customs and traditions.
Kindergarten Social Skills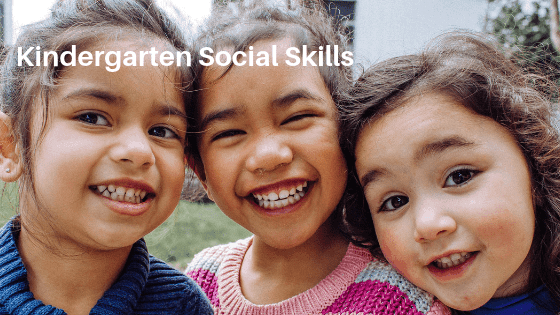 Adjusts to new situations
Attempts new tasks knowing it's okay to make mistakes
Shows pride in accomplishments
Follows simple directions
Stays with an activity to completion
Asks for help
Interacts appropriately with adults and peers
Takes responsibility for own belongings (lunch, coat, etc.)
Adheres to a routine and schedule for personal hygiene, eating meals and going to bed
Uses good hygiene habits and table manners
Uses appropriate bathroom skills
Follows simple safety rules
Offers to help peers and family
Respects the rights, property and feelings of others
Works cooperatively (listens to others, shares and takes turns)
Demonstrates increasing self-control
Participates in clean-up activities.
Kindergarten Good Citizenship
It's never too early to discover what it means to be a good citizen. Not only are understanding our right to vote and the privileges of citizenship important, but also respect for our planet, good stewardship and discerning the world around us. Here are some great ideas for teaching good citizenship in your homeschool.
Additional ideas:
Become involved in events and initiatives such as Capitol Days (sponsored by THSC).
Attend rallies of causes you believe in as a family.
Register to vote and vote! Take your child with you to see the process. Children under the age of 18 are allowed to go with you and even go inside the booth with you in every state in the United States.
Keep our state clean by picking up litter.
Learn about recycling and where and how you can recycle items in your town.
Five-Year-Old Developmental Milestones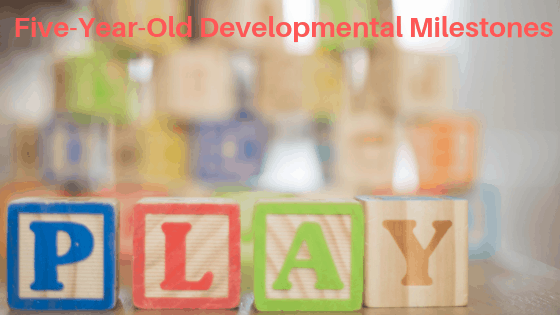 By age five, your kindergartener is becoming a little more independent, a little more outspoken, and a lot more knowledgeable of the world around him. Below is a list of milestones that are easily identified by age five.

Remember, all children develop at different rates. If you have concerns about your child's development after reviewing this list, please discuss those with your healthcare provider.
Five-Year-Old Gross Motor Skills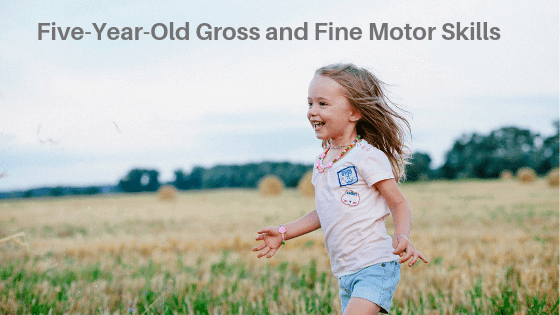 Jumps, hops and skips
Walks backward
Walks heel-to-toe without losing balance
Runs on toes
Able to get up without using hands
Balances on alternate feet (eyes open or closed)
Catches a ball using hands more than arms
Jumps rope
Jumps down several steps.
Five-Year-Old Fine Motor Skills
Grasps a pencil correctly
Begins to print her name and can print some letters or numbers
Can draw a person with at least six body parts
Copies a triangle and other geometric shapes
Uses a fork and spoon, and sometimes a table knife
Gets dressed and can tie shoes
Cuts out a circle
Opens a lock with a key
Draw a diamond shape when given a model
Talking and Understanding
Speaks very clearly and in complete sentences.
Able to say full name and address
Uses words to solve problems or conflicts, articulates feelings in words
Uses words like please, thank you and excuse me
Uses full sentences to tell a simple story
Uses future tense; for example, "My friend will be here."
Able to count 10 or more things
Has an understanding of things we use every day, such as money and food
Wants to please friends and be like them (mimics behavior)
Is aware of gender
Likes to sing, dance, and act
Can tell what's real and what's make-believe
Shows more independence
More likely to agree with rules
Is sometimes demanding and sometimes very cooperative.
Homeschool Kindergarten Resources
10 Great Kindergarten Books or Series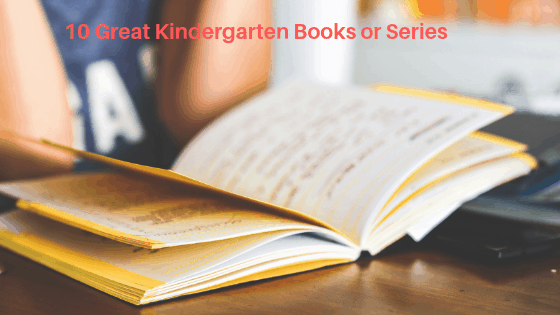 Magazines offer a great way for children to learn core subjects and relationship skills. Here are a few great options:
National Geographic Little Kids (ages 3 to 6)
High Five (ages 2 to 6)
Sports Illustrated Kids
Homeschooling Kindergarten Websites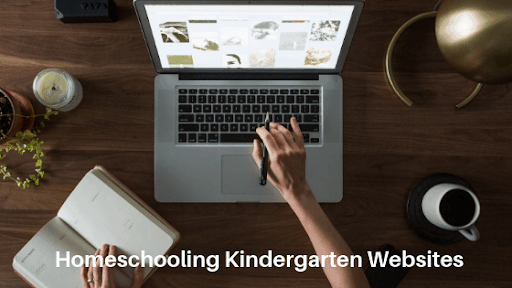 10 Kindergarten Field Trip Ideas
Especially in kindergarten, field grips don't have to be fancy. Everyday situations (like taking a pet to the vet) serve as great field trips!
Field trips also don't always mean a trip in the car. Take an imagination field trip around your neighborhood or backyard. What do you see? Make up stories about what the bugs are doing. Tell stories to each other and broaden everyone's imagination.
Want to get out and go? Here are some ideas scattered throughout Texas to keep you and your eager homeschoolers engaged and learning.
First Responder Appreciation: Police, fire and EMS stations are located throughout most cities. Locate the one closest to your house and make a connection. Tour a fire station, talk to a police officer or reach out to an emergency medical technician and find out what it truly means to be a first responder.
Government: THSC Capitol Days are one-day, hands-on events that allow homeschooling families to fully participate in the state legislative process. These events give the opportunity to defend the rights of homeschool families in Texas, meet representatives and staff, and actually help pass a law.
Picnic at a pond. Ducks, fish, ecosystems, conservation, recycling, picking up trash and using less plastic are just a sampling of the topics that may come up while visiting a pond. Bring a lunch and enjoy some time outside together.
Visit our state capitol: the Capitol offers daily tours as well as a free grade-specific guide, which includes history, architecture and the legislative process. This kindergarten-specific tour meets several social studies requirements!
Legoland: Fine tune those fine and gross motor skills at Legoland Discovery Center in Grapevine. They even offer a homeschool week each February. Includes educational stations that use LEGOs to learn math, science and engineering.
Ride a train: Bring a child's fascination with trains to life by visiting the Grapevine Vintage Railroad. Forty-five minute to five-hour excursions are available. Due to excessive freight-train traffic, it is advised that you check their Facebook page for day-to-day updates and cancellations.
Theater/Music/Art: Get front-row seats for a theater performance or grab a blanket and head to a free outdoor concert. Stroll through a sculpture garden. Music, art and theater will open your child's mind to other worlds and experiences. Attend a performance by a children's theater for added inspiration.
Agriculture: Head to Marble Falls and tour Sweet Berry Farm during the spring and fall seasons and pick fruit, learn about growing food, and take a turn through their Texas-shaped corn maze available each fall.
Texas history: Nothing says "We're in Texas!" better than a trip to the National Day of the Cowboy held each July in the Stockyards National Historic District in Fort Worth. Free activities include chuck wagon poetry, a quick draw contest, face painting, armadillo races, and live western music. There's also a youth fiddling contest, a BBQ rib eating contest as well as the Fort Worth Herd Cattle Drive and Western Parade,
Road trips: Get in the car and go! For more Texas road trip ideas (and beyond), check out our roadschooling page!
Homeschooling kindergarten is one of the best ways you can give your child a love for learning. And if your child loves learning, she will continue to be curious about the world around her and explore long after graduating. Have fun this year!
We believe homeschooling is one of the best educational models, which is why we support families with encouragement and practical resources like you found in this article. Won't you join us in making these resources available to homeschooling families by becoming a member?