Homeschooling 1st grade! It's official, Kindergarten is over and you're on the count to graduation now! Here's everything you need in one place to get you started and keep you on track for homeschooling first grade. Competencies, developmental milestones, field trip ideas and more!
By first grade, children use and understand thousands of words, broad categories of time—such as past, present and future—and show interest in solving mathematical problems. Below is a list of first grade competencies by subject.
Homeschooling curriculum in the state of Texas must include the five basic subjects of reading, spelling, grammar, mathematics and good citizenship. Science, history and social studies are included below for you. Not in Texas? Check out state requirements for homeschooling first grade in your state.
Read ahead: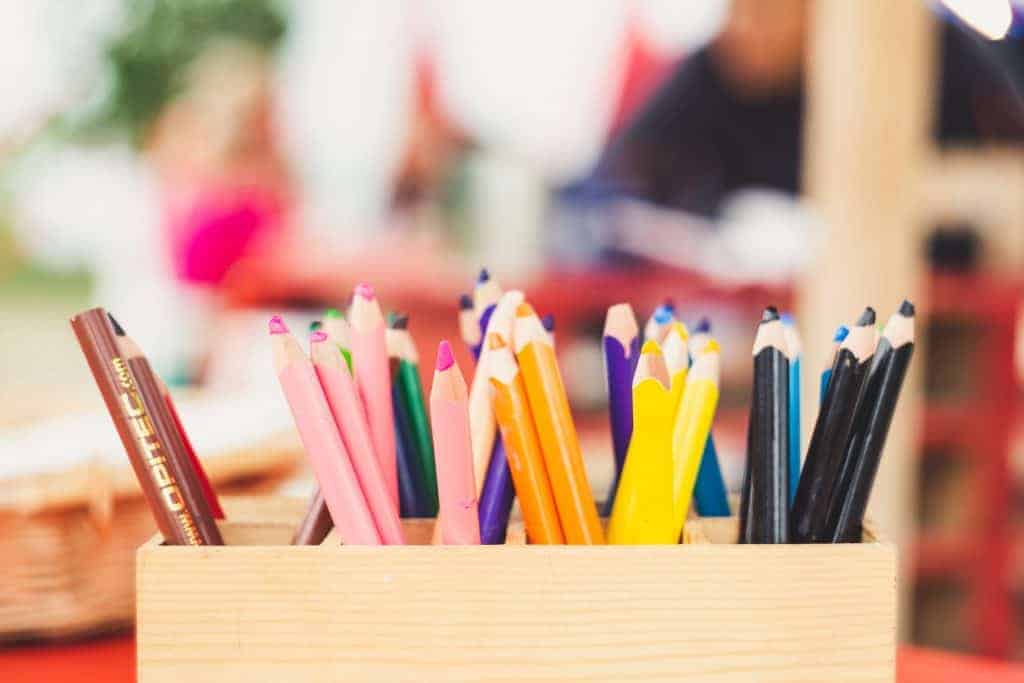 Suggested School Supplies for First Grade
Pencils
Pencil sharpener
Lined paper
Binders
Crayons and colored pencils
Paints (tempera and watercolor)
Paintbrushes
Paper for painting
Construction paper
Whiteboard
Dry erase markers
Ruler
Children's scissors (blunt tip)
Glue sticks
White glue
Tape
Math manipulatives
Globe
Wall maps of the world and the United States
Library card.
First Grade Milestones by Subject
First Grade Grammar, Reading, and Spelling
First Grade Language Arts Homeschool
Stops reversing letters
Uses complete sentences
Understands the relationship between letters and sounds
Starts sounding out words
Retells a simple story with basic elements of beginning, middle, and end
Composes oral stories
Recites nursery rhymes, songs, and fingerplays
Listens to others for short periods of time without interrupting
Participates in discussions and conversations
Understands the difference between asking and telling
Understands and follows simple instructions.
Writing for 1st Graders
Reads and writes his or her own name
Handles pencils, pens and markers properly
Uses letters or shapes to represent words or ideas
Demonstrates left-to-right progression and top-to-bottom progression
Writes familiar words
Builds simple sentences.
History and Social Studies for 1st Graders
Understands broad concepts of time (past, present, and future)
Understands history is real stories of other times, events, places, and people.
Aware of other cultures and cultural traditions
Recognizes significant individuals in U.S. history
Knows holidays and the people or events honored on that day
Recognizes symbols of our nation such as our flag, eagle, and the White House
Understands how to locate people and places by using maps and globes.
First Grade Math for 1st Graders
Counts by ones to 100
Skip counts by twos, fives, and 10s
Counts backward from 20
Able to use and count tally marks
Recognizes even and odd numbers
Able to write 0 to 20
Uses counting skills to add to 10
Shows interest in solving mathematical problems
Recognizes, duplicates, and extends patterns
Compares and classifies objects
Collects data and creates records by using lists and graphs
Able to analyze data obtained by graphical tools
Knows days of the week, months of the year, and how to use a calendar
Understands the concept of time
Identifies and knows the value of coins
Familiar with instruments of measurement such as a ruler, a scale, and a thermometer
Uses the correct words to compare items like long/short, heavy/light, etc.
Identifies and creates a variety of shapes.
Science for 1st Graders
Recognizes basic patterns in weather
Understands concepts of recycling, conservation, reducing pollution and recognizes our impact on the planet
Able to identify living and non-living things
Understands the basic needs of living things
Understands life cycles
Identifies the characteristics of plants and animals
Able to distinguish environments and habitats
Understands and describes the four seasons
Understands the sun provides heat and light energy
Uses comparisons, sense observations, and experiments to form conclusions
Familiar with pulleys and levers.
Good Citizenship for 1st Graders
Being a good citizen not only means understanding your right to vote and the privileges of citizenship, but also respect for our planet, good stewardship, and understanding the world around us. If you are in need of resources and lesson plans to fulfill this requirement, consider joining THSC. We offer our "Lone Star Study" guide as a free download for our members.
Here are a few ideas:
Learn about the electoral process in local, state, and national elections
Become involved in events and initiatives such as Capitol Days sponsored by THSC
Volunteer at a food pantry, animal shelter, or other organization (many places allow younger children to participate with a parent)
Attend rallies of causes you believe in as a family
Attend city council meetings
Register to vote and vote! Take your child with you to see the process. Children under the age of 18 are allowed to go with you and even go inside the booth with you in every state in the United States
Keep our state clean by picking up litter
Learn about recycling and where and how you recycle items in your town.
For more ideas, check out our teaching good citizenship page.
Developmental Milestones for Six-Year-Olds
All children develop at different rates. However, certain skills are easily identified by age six. If you have concerns about your child's development after reviewing this list, please discuss those with your healthcare provider.
Gross Motor Skills
Able to throw and catch a small ball (can catch in one hand)
Moves in time and beat to the music
Skips, gallops, and dances
Runs up and down stairs
Able to participate in team games and activities
Rides a two-wheel bicycle.
Fine Motor Skills
Able to grasp and control a pencil
Uses fingers to write and draw (not entire arm)
Writing is maturing (letters are becoming smaller, words are well-spaced and well-lined up)
Begins to write within lines
Able to cut out irregular shapes, glue accurately and use sticky tape
Can independently dress (including tying shoes)
Able to brush and comb hair
Distinguishes left from right
Can use a knife to cut food
Can draw complex and recognizable pictures.
Talking and Understanding
Communicates effectively in social settings
Understands similarities and opposites
Communicates effectively with peers
Understands instructions, conversations, and more complex grammar.
12 Great Books or Series for 1st Graders
Find these books at your local library or find them at any bookstore. If you shop on Amazon, please visit Amazon Smile and choose Texas Home School Coalition as your charity of choice!
We also recommend checking with a site such as Redeemed Reader or Plugged-In as to the appropriateness of any particular book for your child and their personal maturity level.
Another wonderful place for book recommendations is The Read-Aloud Revival, which features booklists and reviews for all kinds of books and reading levels.
Frog and Toad series: Charming and full of warmth and wit, Arnold Lobel – the award-winning author and illustrator of many beloved children's books – is sure to charm your 1st grader.
Dr. Seuss: The preeminent author of juvenile fiction weaves together life lessons, cultural diversity, environmental science and stage-appropriate vocabulary
Are You My Mother?: P.D. Eastman, a protege of Dr. Seuss, provides large print and fun illustrations in this story that children have enjoyed for generations
The Dot: With one dot, author Peter H. Reynolds unlocks the creative spirit in all of us
The Little House: In 1943, Virginia Lee Burton won the Caldecott Medal for this story of urban sprawl. Don't worry, the story has a happy ending!
If You Give a Mouse a Cookie: The first book in the 16-book series by Laura Numeroff and illustrated by Felicia Bond depicts the spiral of events after you give a mouse a cookie. These books are fun to read independently or together
Fancy Nancy: Learn fancy words from the fanciest Nancy in school in this series written by Jane O'Connor and illustrated by Robin Preiss Glasser. These books teach vocabulary in a fun and kid-friendly way
Nonfiction books by Gail Gibbons: tornadoes, hurricanes and other weather-related titles are available from this "master of children's nonfiction"
Ordinary People Change the World series: Titles include "I am Neil Armstrong," "I am Lucille Ball" and "I am Gandhi." This biography series by Brad Meltzer brings the lives and events of well-known people to the page with creative illustrations by Christopher Eliopoulos
10 Awesome Field Trips for 1st Graders
Everyone loves a field trip! They can be as extravagant as a family vacation or as simple as a walk around your own backyard. Be creative, and your next excursion down the street can be an educational experience. Many places and people are open to tours to educate youth. Just ask!
First Responder Appreciation: Police, fire, and EMS stations are located throughout most cities. Locate the one closest to your house and make a connection. Tour a fire station, talk to a police officer, or reach out to an emergency medical technician and find out what it truly means to be a first responder.
Government: THSC Capitol Days are one-day, hands-on events that allow homeschooling families to fully participate in the state legislative process. These events give the opportunity to defend the rights of homeschool families in Texas, meet representatives and staff and actually help pass a law.
Job Fair: Visit a dairy farm, meet a farmer, watch a lawyer in court, chat with a pastor or priest or cook alongside a chef. Most professionals are quick to assist. Ask around! Plumbers, actors, doctors, and more are available to show you the ins and outs of their careers.
Museums: From soft drinks to history, art, sports, and more, museums are fundamental to homeschooling. A plethora of museums dots our Lone Star State for any interest.
Sports: How do the nation's best racers drive the fastest time? How does a pitcher throw the perfect pitch? Find out all this and more by taking a tour at a raceway, ballpark, or arena. Take a stadium tour at a sports arena such as the AT&T Stadium, home of the Dallas Cowboys (which also has an art tour), or visit Minute Maid Park in Houston for a tour and a Houston Astros game.
Libraries: As a homeschooling family, the local library tends to be our home away from home. But, how does a library work? Chat with the children's or reference librarians to discover the inner workings of a place you see often (and tour it, if tours are available). Most libraries offer summer programs as well as events during spring break. Take advantage of free programs and educational opportunities held throughout the year.
Theater/Music/Art: Get front-row seats for a theater performance or grab a blanket and head to a free outdoor concert. Stroll through a sculpture garden. Music, art, and theater will open your child's mind to other worlds and experiences.
Get Outside: Tour your backyard searching for insects and wildlife, visit the Lady Bird Johnson Wildflower Center in Austin, walk around a zoo, hike in a state park such as Palo Duro Canyon State Park in the Texas panhandle, or head southeast to discover the ecosystems along our coast. Exploring a college campus is an excellent resource for architecture and landscaping. Download a campus map online or visit the college admissions office. Allow your child to navigate as you explore the grounds and discuss higher education options.
Living History: What was it like to live hundreds of years ago? Scattered throughout our state are events and museums specializing in keeping history alive and active. Visit the Homestead Heritage Fair each November located just northwest of Waco or the Pioneer Museum in Fredericksburg for hands-on classes, presentations, and workshops that keep the craftsmanship, allure, and heirloom skills of our past available for your family to learn today.
More Websites for Teaching First Grade
9 Resources to Bookmark for Homeschooling First Grade
Featured First Grade Homeschool Science Experiment (STEM Experiment)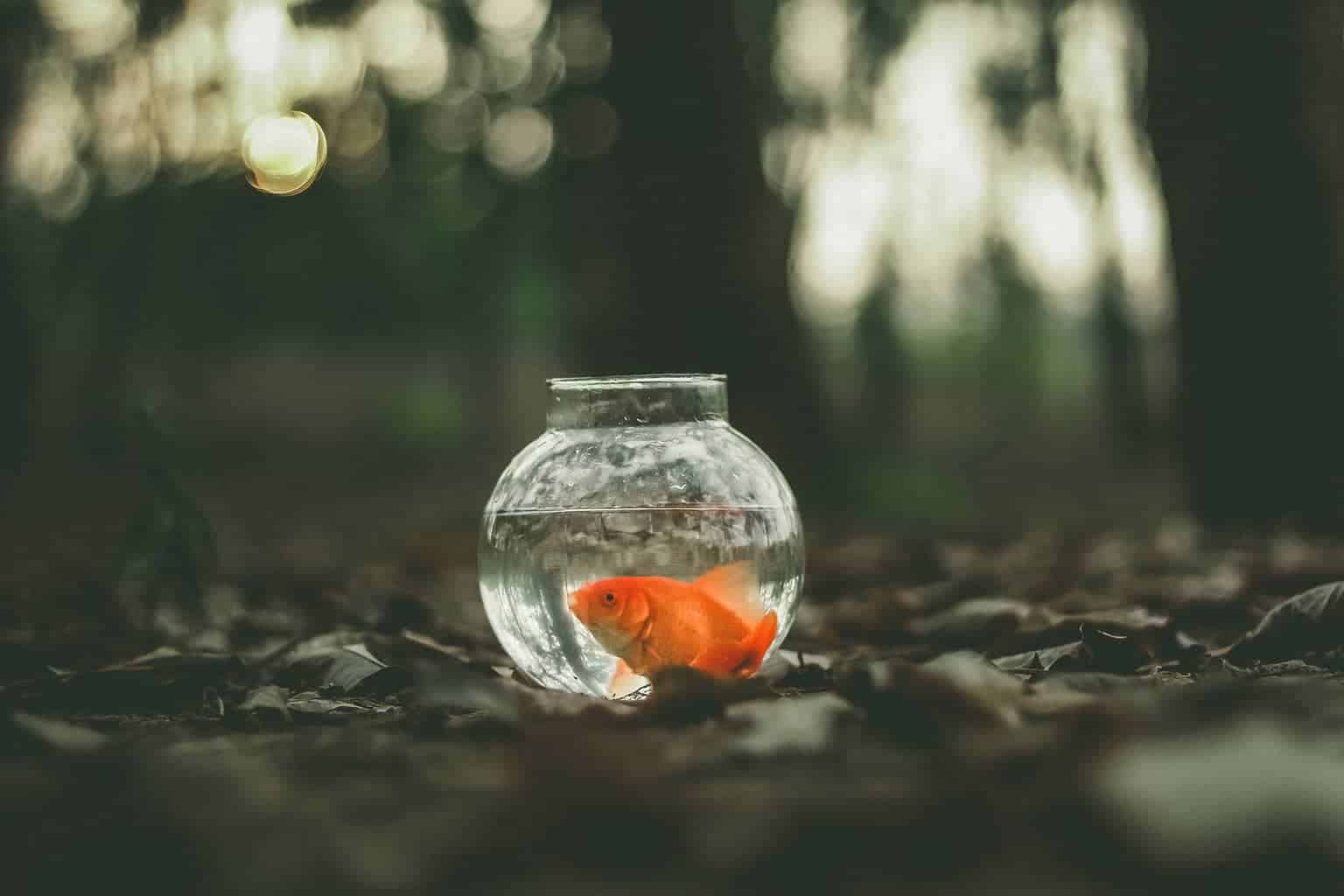 It's a Fishy World
Rationale:
The largest group of vertebrates is fish. Many fish have scales, which are small, smooth pieces of skin. Fish do not have eyelids and can never close their eyes. A fish has gills instead of lungs, and a tail and fins instead of legs and feet. Fish are cold-blooded, so their body temperatures are about the same as the temperature of the water around them.
There are three types of fish: jawless fish such as lampreys, cartilaginous fish such as sharks (with skeletons made of cartilage rather than bones), and bony fish such as tuna (with skeletons made of bones). To get an idea of what a shark's skeleton feels like, feel your body's natural cartilage in your nose or ears. This firm, flexible substance is what makes up some fishes' skeletons.
Supplies:
Live fish in a bowl or tank
Dead but uncooked fish from the supermarket
Strong magnifying glass or a microscope
Ice cubes
Plastic zipper seal bag
Computer
Manila paper
Black ink
Baking sheet
Illustration of a fish
Activities:
Grades Pre-K-5
Fish Observation:
The students should observe the fish swimming in the tank and answer the following questions.
How does this fish move through the water? What are its tail and fins doing?
Why are the gill covers opening and closing?
Where does the fish go to rest?
What shape is the fish's body?
Does this fish eat its food near the surface or near the bottom of the water?
Fish Examination:
A whole dead fish should be available for the examination.
Let the students examine the dead fish, locating and naming some familiar parts such as eyes, mouth, teeth, etc. Then help them locate more unique parts of the fish, such as fins, gills, and scales.
Does this fish have any scales? Do the scales overlap on the fish's body? What purpose do scales serve?
Remove a scale from the fish and examine it closely under the strong magnifying glass or a microscope. If possible, count the growth rings to determine the age of the fish. Notice how all the scales of the fish are arranged in its body.
Examine the gills. Do the covers open and close?
How many fins does the fish have? How do they move?
Draw a picture of the fish and label the different parts your students identified.
Fish Behavior:
Put a few ice cubes in a plastic bag. Hold this bag on the surface of the water for a few moments, and observe the behavior of the fish. The fish should swim lower in the bowl seeking warmer water. The fish may not move as much in the cooler water.
Write down your observations after the above experiment. Explain how cold-blooded creatures behave and why fish have to migrate to warmer water.
Fish printing:
Use a whole dead fish to make a fish print on manila paper. The same can be done on a white T-shirt, but use a permanent color such as ink for the shirt.
Lay the dead fish on a baking sheet.
Brush a light to moderate amount of paint onto the fish.
Pace the manila paper on top of the fish and rub your hand over the length of the fish.
Lift the paper and lay flat on a counter to dry.
This STEM experience courtesy of Robert Roach, author of 25 STEMulating Activities for Future Scientists, Techies, Engineers and Mathematicians,
available on Lulu.com
.
For more first-grade science ideas, visit Education.com.
Did you find this resource helpful? There's a lot more where this came from! Sign up to receive our free resource-packed digital publications.