By: Christina Belbas
Did You Know: There are hundreds of free government resources that homeschoolers can take advantage for lesson plans, activities and more? We have broken down resources by grade levels and categories that include health, food safety, ecology, earth science, astronomy, scientific research, and more topics for easy access to the information most applicable to your homeschooling.
Read ahead:
Free Homeschool Resources for Teaching Health
Elementary, Middle School
NEI For Kids: The National Eye Institute's unique "for kids" website provides a variety of fun learning tools about the human eye, ranging from optical illusions to video interviews with scientists.
Printables: The site also offers free PDF printables of educational activity books or fact sheets for younger students. Any homeschool parent teaching about eye anatomy and health can find a wealth of resources here.
Middle School, High School
Any grade level, Parents, Teachers
Free Homeschool Resources for Teaching Food Safety
Elementary, Middle School
Elementary, Middle School
Free Homeschool Resources for Teaching Biology/Nature
Elementary, Middle School
Middle School, High School, College
This nature-oriented site provides up-to-date information on a variety of topics, including animal migration, endangered species, natural habitats and many more.
Trailcams: The Wildlife Service blog and social media pages feature gorgeous snapshots of animals in their natural habitats, captured on high-quality trailcams.
Homework Help offers students two sections on endangered species: "Weird & Wonderful Wildlife" and "Species Information".
Elementary, Middle School, High School
Any grade level
Free Homeschool Resources for Teaching Earth Science
Any grade level
Multimedia library: Explore photos, videos, podcasts and live webcam footage focused on environmental changes and conservation. Written publications such as journal articles and book chapters can also be browsed for free.
Interactive maps: Students can study topographical, geological and more data with these interactive maps updated with the latest information.
Science Explorer: This online science encyclopedia lists broad categories such as "Biology and Ecosystems", which in turn divides into specific topics listed alphabetically.  Any student or home educator can find a wealth of information on a variety of scientific topics on this page.
Any grade level
Maps: Track forecasts and watch live radar maps to see weather patterns in action.  You can even pull up your specific region to see what's happening.
Owlie Skywarn:  This cute little cartoon owl guides kids through games, activities and a coloring book to study weather and earn a meteorology certificate upon completion.  Adobe Flash is required to play his games.
Middle School, High School
The Harnessed Atom: This high school curriculum on nuclear science comes with free PDF downloads of a student edition book, instructor edition, games and activities, and accompanying presentations.
Decorative posters: From Nuclear Week in October, the Office of Nuclear Energy offers colorful decorative posters with facts about nuclear power.
Free Homeschool Resources for Teaching Astronomy
Any grade level
NASA's extensive website offers a treasure trove of resources for home educators, including: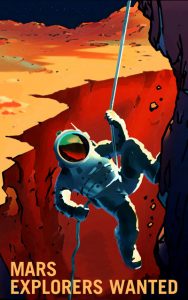 Free Homeschool Resources for Teaching General Scientific Research
High School
Multimedia gallery: Pictures, videos, and audio lessons dealing with every kind of science imaginable can be viewed for free in the multimedia library.
Science 360: Science-related news videos and stories from around the world are available here, right at your fingertips.
Other Topics of Interest
There are even more free government resources for topics that extend beyond science and health that are beneficiary to homeschoolers. Consider these resources on economics, history, educator resources, scholarships and grants, disaster preparation and fine arts.

Free Homeschool Resources for Teaching Economics
Middle School, High School
Interactive data: The BEA's website offers you the chance to access economic statistics from around the country and the world, organized by account and topic.
Multimedia: Videos and other media show economic changes at certain times, and how the economic state of the nation led to those consequences.
Economy at a glance: This provides a current chart of the nation's economic state and any estimated changes in the near future.
Middle School, High School
Any grade level
Image gallery: The Bureau's website features a detailed gallery of images on contemporary American money, as well as historical designs and their significance.
Downloadable resources: Information about money laws, collection and anti-counterfeit measures can be downloaded as PDFs. The U.S. Currency Resource Center is your gateway to podcasts, videos and a U.S. Currency Training Course for recognizing counterfeit.
Any grade level
While the Bureau of Engraving works with paper money, the U.S. Mint focuses on the history and design of coins.
Tours: The website offers virtual tours and downloadable brochures for the mint facilities in Philadelphia and Denver.
Kids' resources: Games, cartoons and more teach kids about the history of minting coins and the meaning behind their artwork.
Educators' resources: Lesson plans encompassing every grade level are provided. The plans are embedded in web pages rather than available as PDF downloads, and may require the educator to first buy certain books or materials to prepare.
Any grade level
Download Inventors Coloring Book, a free resource of the U.S. Patent and Trademark Office
Parents:  The USPTO has helpfully organized its web material into easy-to-search categories on this page, designed to help parents get an overview of what the site has to offer.
Wallpapers:  Download brightly colored wallpapers for your computer and encourage your kids to invent.
Middle School, High School
Lesson plans: This page provides links to educational material provided by groups such as the U.S. Mint, as well as links to PDF lesson plans on personal finance.
History: Download PDF lessons on the Treasury's buildings history and significance.
Education: The Treasury website publishes articles explaining the history of the U.S. Treasury and its purpose in the government.
Free Homeschool Resources for Teaching American Government/History
Middle School, High School
DocsTeach:  This interactive program for teachers lets you choose a historically significant document to focus on, customize activities to teach it, and access activities created by other teachers.
Special Topics and Tools: The National Archives provides free ebooks, iTunes downloads, and more.  Their Historypin tool even allows you to view recreated historical events in Google Street View!
Middle School, High School
Any grade level
Middle School, High School
Any grade level
Kids' Zone: What kid doesn't love secret agents? The CIA Kids' Zone offers educational articles and games for students from kindergarten to 12th grade, even including stories about the top K9 officers used by agents.
Headquarters Tour: The website also displays a photo gallery tour of key locations in the CIA headquarters, along with a challenging puzzle to solve.
Middle School, High School
(Caution: Due to grave subject matter, parents should use caution when selecting material from this museum in lessons for younger children.)
Resources for educators: Browse interviews with Holocaust survivors, detailed articles by museum staff, teaching guidelines, a 38-minute documentary, and more for use in your homeschool classroom.
Encyclopedia: The museum website features an extensive encyclopedia on the Holocaust and its impact on the world, along with museum artifacts, maps, personal testimonies, historical footage, and much more.
Current exhibits: Even if you cannot travel to the museum, the website offers a description and photographs of its major permanent exhibits for a summarized history lesson.
Any grade level
Free Homeschool Resources: Teaching Resources for Educators
Parents, Teachers
For parents of special needs students, this website offers information on Individualized Education Plans (IEPs), the Individuals with Disabilities Act (IDEA), and other important resources for special education.
For a full list of the laws that impact special education and persons with disabilities, see The Special Education Support Toolbox (50+ Special Needs Resources).
Any grade level
The Library of Congress offers resources such as webcasts, featured library items, historical photos and documents online, and much more.
Student Discovery Sets: Free to download on iTunes, these books encompass lessons in history, science, and a variety of other topics, using historical documents and photos from all over the country.
Ask a Librarian: Here, you can browse pages upon pages of frequently asked questions on topics covered in the library, and even talk directly to a librarian!
Letters About Literature: Students in grades 4-12 are encouraged to choose a book and write a letter to the author about how the book impacted them. Entries are submitted into the yearly Letters About Literature contest, where students can win recognition at both state and national levels.
Parents, Teachers
This website allows educators to search thousands of articles on different educational approaches and suggestions on teaching. Don't come to this website looking for curriculum, though. While this site may provide lesson plan ideas and educational theories, it is assumed the educator reading the articles already has a curriculum and simply wants advice for teaching it.
Free Homeschool Resources for Teaching Disaster Prep/Safety
Any grade level
Fact sheets: FEMA provides PDF downloads of kid-oriented fact sheets about how to prepare for and stay safe during disasters such as floods, fires and hurricanes.
Kid website: FEMA's companion website includes an entire section dedicated entirely to kids, featuring games, trivia sheets and more.
Emergency Preparedness Curriculum: FEMA offers a PDF download of a full curriculum for grades 1-12 designed to teach students about preparing for disasters.
Elementary, Middle School
The Federal Railroad Administration offers guidelines on keeping safe around railroad tracks, as well as free downloads of colorful posters and quizzes to test a student's knowledge of railroad safety.
Free Homeschool Resources for Teaching Fine Arts
Any grade level
Livestreams: Not only does the Center distribute free tickets for its performances, it also livestreams many of the performances and later posts the videos online! Enjoy professional concerts for free in your own home. See which talented performers are upcoming: performance schedule.
High School
Musical Theater Songwriting Challenge:  Annually, the NEA holds a musical challenge for high school students who want to hear their work played in a professional setting!  Winners are eligible for scholarships and other prizes.  Details can be found on the linked webpage.
Any grade level
THSC Community Resources
Looking for community resources near you that offer academic and extracurricular opportunities, tutors, field trips, and more? Locate our community resources across the United States that offer great resources for families. Locate community resources near you on HomeEducator.com
***
Christina Belbas is a publications intern with the Texas Home School Coalition.