By: Dawn Michelle Michals
So you're gearing up to homeschool 3rd grade. Looking for resources and ideas? You and your child are in the right place!
Whether you've been homeschooling since pre-K or this is your first year, we've compiled everything you need to get you started and keep you on track. Competencies, developmental milestones, field trip ideas and more are included below.
Homeschooling curriculum in the state of Texas must include the five basic subjects of reading, spelling, grammar, mathematics and good citizenship. Science, history and social studies are included below for you.
Not in Texas? Check out state requirements for homeschooling third grade in your state.
At age eight, your child uses complex sentences and different types of sentences to express his or her ideas clearly. Your child's gross and fine motor skills are allowing for greater participation in sports, dance and other physical activities. Below is a list of third grade competencies by subject.
Read Ahead:
3rd Grade School Supplies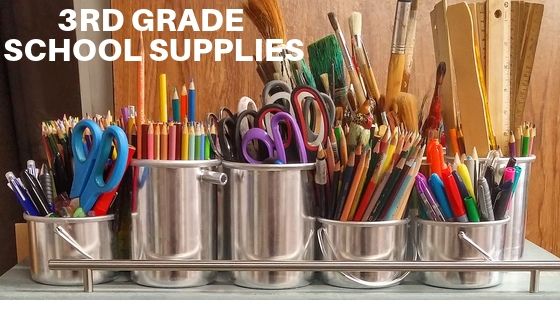 Pencils
Pencil sharpener
Lined paper, spiral notebooks, and/or composition notebooks
Binders (if needed)
Folders
Colored pencils and crayons
Highlighters
Paints (tempera and watercolor)
Paintbrushes
Paper for painting
Construction paper
Whiteboard
Dry erase markers
Ruler
Children's scissors (sharp-pointed)
Glue sticks
White glue
Tape
Math manipulatives
Sight word flashcards
Globe
Wall maps of the world and the United States
Library card
3rd Grade Milestones by Subject
3rd Grade Language Arts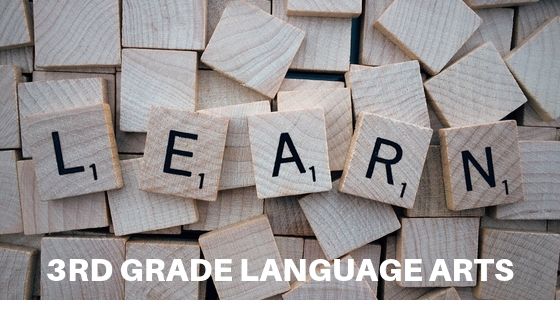 Decodes unknown words using phonics and context clues
Determines the main idea of a story
Identifies basic parts of a story (setting, characters, plot, etc.)
Able to summarize a story orally or in writing
Able to identify genre (realistic fiction, historical fiction, fantasy, non-fiction, etc.)
Identifies parts of speech
Spells frequently used words and third-grade spelling words correctly.
3rd Grade Writing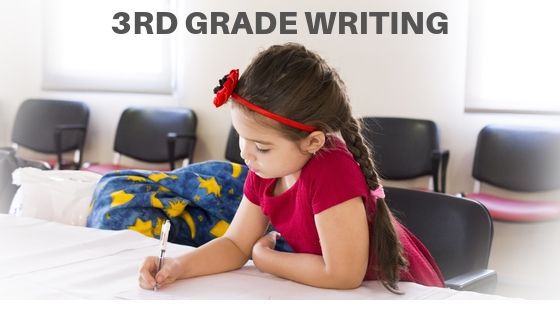 Writes complete sentences
Able to edit for capitalization and punctuation
Able to write two paragraphs about a given topic
Writes legibly in print and cursive
Able to write different types of sentences: declarative ("That apple is red."), interrogative ("Can my friend come over after school?"), and exclamatory ("I love homeschooling!")
Writes to express feelings, tell stories and summarize information.
3rd Grade Homeschool History and Social Studies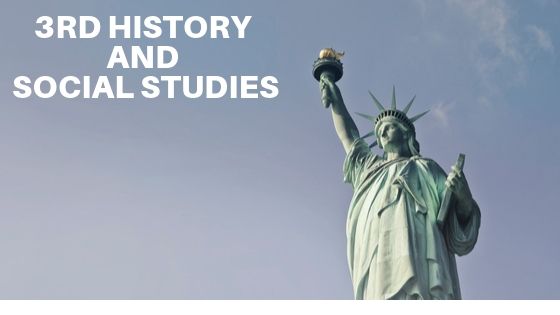 Uses vocabulary related to chronology, including past, present, and future times
Able to create and interpret timelines for events in the past and present
Uses the terms year, decade, and century to describe historical times
Able to research a topic by using the table of contents, glossary, and index of a source as well as keyword internet searches to locate information
Can describe and explain variations in the physical environment, including climate, landforms, natural resources, and natural hazards
Able to identify and compare how people in different communities adapt to or modify the physical environment in which they live such as deserts, mountains, wetlands, and plains
Able to describe the effects of physical processes such as volcanoes, hurricanes, and earthquakes in shaping the landscape
Understands the concepts of location, distance, and direction on maps and globes
Familiar with examples of how a simple business operates, how supply and demand affect the prices of goods and services, how the costs of goods affect profits, and how taxes impact consumer costs
Able to identify past and present entrepreneurs
Able to identify services commonly provided by local, state, and national governments
Understands the ideas within and the significance of historical documents at various levels of government like the Bill of Rights, the U.S. Constitution, and the Declaration of Independence
Able to use technology to create stories, poems, pictures, maps, and graphic organizers to express ideas
Understands the differences in cultures, celebrations, and characteristics within cultures within your community.
3rd Grade Math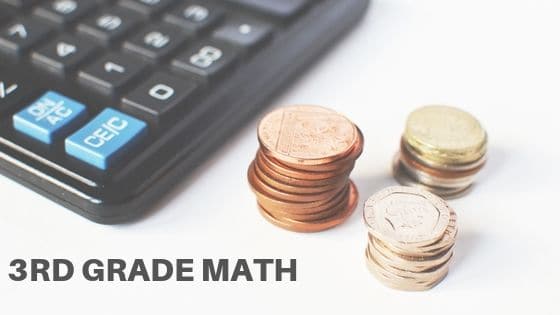 Able to mentally add or subtract single-digit to double-digit numbers
Able to count, group, and estimate large numbers of objects. (Ex. If given 100 beans, he is able to count them one by one, sort them into groups of five or 10, and then count to 100 by using shortcuts of counting by fives or 1s)
Reads and writes decimals and numbers with up to six digits
Able to identify place value up to six digits
Able to put numbers in order with up to six digits
Able to round whole numbers to the nearest tenth, hundredth, or thousandth
Understands more complicated fractions and mixed numbers (such as 2 1/2)
Able to solve multi-step math problems
Determines if the answer to a problem is reasonable
Understands the basics of geometry (like a square has four equal sides and four equal angles)
Successfully adds and subtracts two-digit numerals
Recognizes coin values and is able to add and subtract dollar and coin combinations
Sees the connection between math and other subjects such as science (measurements and graphs) and social studies (tables and maps).
See this for more on third grade competencies.

3rd Grade Science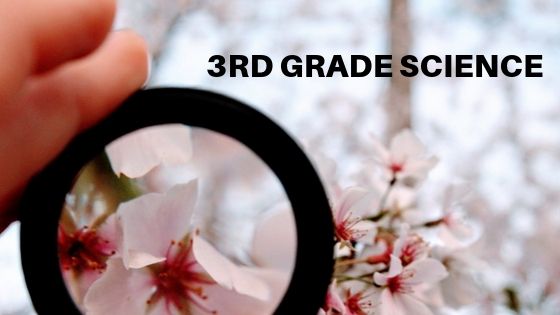 Conducts an investigation by asking questions and accurately uses instruments such as a magnifying glass, thermometer and scale to gather information
Compiles, organizes, and interprets data using charts
Understands the effects humans have on our environment
Describes different food chains within a habitat
Begins to see her world in geologic terms like mountains, rivers, deserts, oceans, etc.
Understands how simple machines such as wheels, levers, pulleys, and screws work
Understands the impact of science and technology on our past, present, and future.
3rd Grade Good Citizenship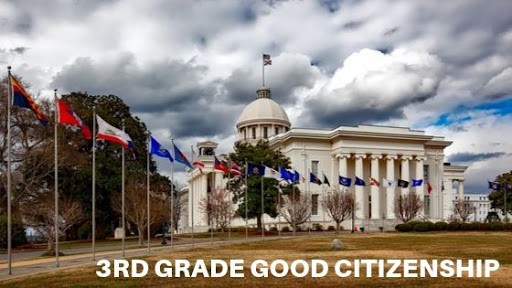 Being a good citizen not only means understanding your right to vote and the privileges of citizenship, but also respect for our planet, good stewardship, and understanding the world around us. If you are in need of resources and lesson plans to fulfill this requirement, consider joining THSC. We offer our "Lone Star Study" guide as a free download for our members.
Here are a few ideas:
Learn about the electoral process in local, state, and national elections.
Become involved in events and initiatives such as Capitol Days sponsored by THSC.
Volunteer at a food pantry, animal shelter, or other organization. Many places allow younger children to participate with a parent.
Learn about local and national non-profit organizations and how each one serves your community (such as the Salvation Army and American Cancer Society).
Attend rallies of causes you believe in as a family.
Attend city council meetings and discover the workings of your town.
Register to vote and vote! Take your child with you to see the process. Children under the age of 18 are allowed to go with you and even go inside the booth with you in every state in the United States.
How is your town significant in Texas history? Find out! Visit the library or chat with a local historian.
Discover how each of us affects the environment from how much water we use to how much trash we produce. Then discuss and implement ways you as a family can lessen your footprint.
Learn about recycling and where and how you recycle items in your community.
Keep our state clean by teaching kids not to litter.
8-Year-Old Developmental Milestones
All children develop at different rates. However, certain skills are identified by the age of eight. If you have concerns about your child's development after reviewing this list, please discuss those with your healthcare provider.

8-Year-Old Gross Motor Skills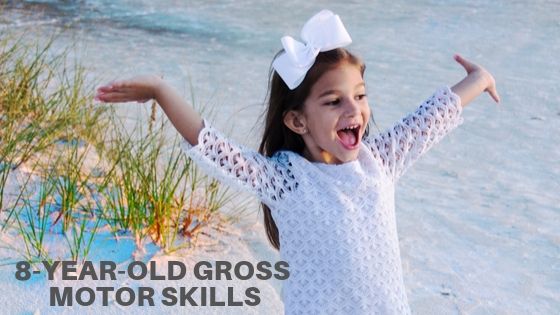 Able to play, run and be active for longer periods of time without getting tired
Rides a two-wheel bicycle
Ready and able to learn sports involving good physical control
Coordinates movements to do things (like follow a dance routine).
8-Year-Old Fine Motor Skills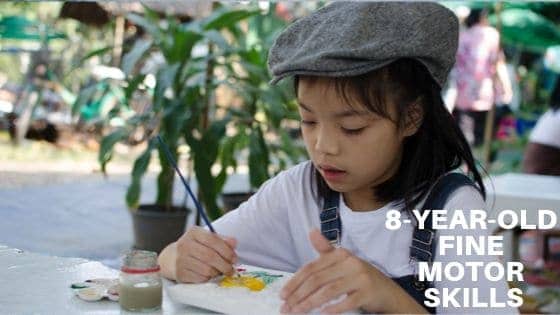 Uses the small muscles in his hand successfully and is able to hold a pencil correctly and form letters accurately
Writing is legible and accurate in print and cursive
Sports skills improve that require catching a small ball
Able to tie shoes, fasten buttons, and zip zippers without help
Able to draw more detailed pictures
May begin to type fairly quickly on a keyboard.
8-Year-Old Communication Development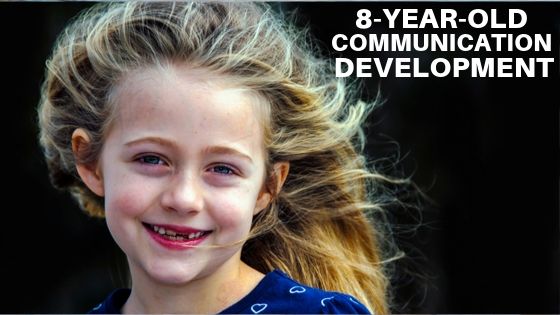 Begins thinking about his future
More intent on sharing her thoughts and feelings
Greater shows of independence
Uses complex sentences and different types of sentences to express ideas clearly
Enjoys being part of a team, group, or club
More easily influenced by peers and wants to be liked by peers
Enjoys sharing secrets and jokes with friends
Experiences periods of dramatic emotion and impatience (feeling that everyone is against them) and then bounces right back to everything being just fine
Begins to see things from other people's points of view
More aware of others' perceptions of him
Tests out "bad" words for shock value
Pronounces letter sounds correctly and no longer substitutes "w" for "r" when speaking
Still lacks attention at times to directions.
Homeschool 3rd Grade Reading List (10 Great Books)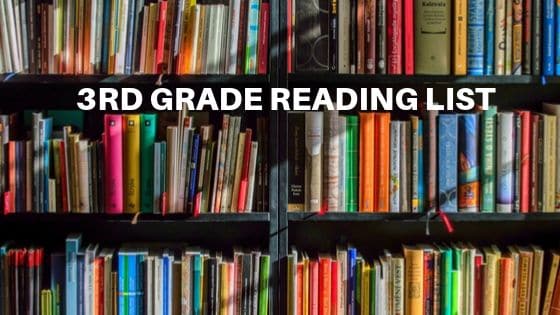 Find these books at your local library or find them at any bookstore. If you shop on Amazon, please visit Amazon Smile and choose Texas Home School Coalition as your charity of choice!
We also recommend checking with a site such as Redeemed Reader or Plugged-In as to the appropriateness of any particular book for your child and their personal maturity level.
Another wonderful place for book recommendations is The Read-Aloud Revival, which features booklists and reviews for all kinds of books and reading levels.
The Imagination Station series: Sail with Viking explorers! Meet a Roman emperor! Be an American Revolutionary! Take a thrilling train ride through the Wild West! Kids experience unforgettable, action-packed adventures with they travel with the Imagination Station. These books are written from a Christian perspective.
Because of Winn-Dixie by Kate DiCamillo. This book shares the story of Opal and how her life changed one summer because of a dog named Winn-Dixie.
Nonfiction books by Gail Gibbons: tornadoes, hurricanes and other weather-related titles are available from this "master of children's nonfiction."
Magic School Bus series by Joanna Cole and Bruce Degen. Join Ms. Frizzle and her class in these science books with a fun and adventurous side. The original video series (plus the new Netflix reboot) give parents additional content and instruction.
Ordinary People Change the World series: by Brad Meltzer, illustrator Christopher Eliopoulos. Titles include "I am Neil Armstrong," "I am Lucille Ball" and "I am Gandhi." This biography series brings the lives and events of well-known people to the page.
Aesop's Fables for Children: These timeless tales not only teach logic but help children to understand how life works, and consequently catch a few more references in media and conversation.
The Courage of Sarah Noble: The true story of Sarah's journey is inspiring. And as she cares for her father and befriends her Indian neighbors, she learns that to be afraid and to be brave is the greatest courage of all. The New York Times Book Review described this book as one "to be long remembered for its beautifully written simplicity and dignity."
The Boxcar Children: This classic by Gertrude Chandler Warner introduces children to The Aldens, who begin their adventure by making a home in a boxcar. Their goal is to stay together, and in the process, they find their grandfather and make a real home for themselves.
Charlotte's Web: by E.B. White. Charlotte's spiderweb tells of her feelings for a little pig named Wilbur, who simply wants a friend. They also express the love of a girl named Fern, who saved Wilbur's life when he was born the runt of his litter. E. B. White's Newbery Honor Book is a tender novel of friendship, love, life, and death that will continue to be enjoyed by generations to come.
Ramona the Brave: by Beverly Cleary. Ramona tries her hardest to be brave and fearless, but now she has her own bedroom it's sometimes a little difficult to be brave – you never know what could be lurking under the bed.
10 Awesome Homeschool 3rd Grade Field Trips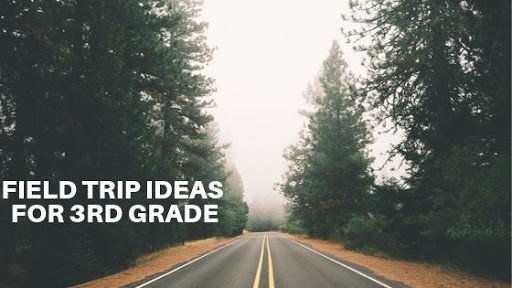 Everyone loves a field trip! Many places and people are open to tours to educate youth. Just ask! Don't feel you have to leave your town or your own neighborhood to enjoy a successful field trip. Be creative and your next excursion down the street can be an educational experience.
First Responder Appreciation: Police, fire and EMS stations are located throughout most cities. Locate the one closest to your house and make a connection. Tour a fire station, talk to a police officer or reach out to an emergency medical technician. Find out what it truly means to be a first responder.
Government: THSC Capitol Days are one-day, hands-on events that allow homeschooling families to fully participate in the state legislative process. These events give the opportunity to defend the rights of homeschool families in Texas, meet representatives and staff and actually help pass a law. A free grade-specific tour is available at our Texas state capitol, which includes history, architecture and the legislative process.
Job Fair: Visit a farm, watch a lawyer in court, chat with a pastor or priest or cook alongside a chef. Ask around! Mechanics, college professors, nurses and more are available to show you the ins and outs of their careers, and help guide an eager learner on a possible career path.
Historical Sites: Why do we "Remember the Alamo!", and why was there a battle at San Jacinto? Our state's history is immense and intense! Discover places close to home or go on a tour through Texas and learn along the way.
Museums: Name it and we have it as a museum in Texas! From the Frontiers of Flight Museum in Dallas to The National Cowgirl Museum and Hall of Fame in Fort Worth, our state offers opportunities for every interest imaginable.
Sports: Texas likes its sports! Many sports teams (including the Dallas Cowboys) offer tours of their facilities to give students an up-close experience of life in the league.
Libraries: As a homeschooling family, the local library tends to be our home away from home. How does a library work? Chat with the children's or reference librarians to discover the inner workings of a place you see often. Tour it if tours are available. Most libraries offer summer, winter and spring break programs. Take advantage of free programs and educational opportunities held throughout the year.
Theater/Music/Art: Get front-row seats for a theater performance or grab a blanket and head to a free outdoor concert. Stroll through a sculpture garden. Music, art and theater will open your child's mind to other worlds and experiences. Many communities offer children's theater groups. Maybe it's time for your child to be the star of the show!
Get Outside: Tour your backyard searching for insects, visit a pond and discuss the different types of wildlife or take a stroll through your neighborhood. Simply walking around noticing nature opens up a world of insights and conversations with your eight-year-old. Need a road trip? Head to our coast and discuss the birds, land, and sea creatures that make up this diverse ecosystem. The possibilities are endless!
Living History: Have you experienced log cabin life in the 1850s? Visit Log Cabin Village in Fort Worth and see "Meet the Pioneers," who discuss 19th century Texas frontier history, demonstrate various crafts from the time period, and engage visitors in a conversation about the past. Demonstrations vary, but may include weaving, candle-dipping, blacksmithing and milling.
For more Texas road trip ideas (and beyond), check out our roadschooling page!
There you have it! You and your third grader are well on your way. We hope you enjoy this homeschool year!
We believe homeschooling is one of the best educational models, which is why we support families with encouragement and practical resources like you found in this article. Won't you join us in making these resources available to homeschooling families by becoming a Texas Home School Coalition member?