The Special Education Support Toolbox (50+ Special Needs Resources)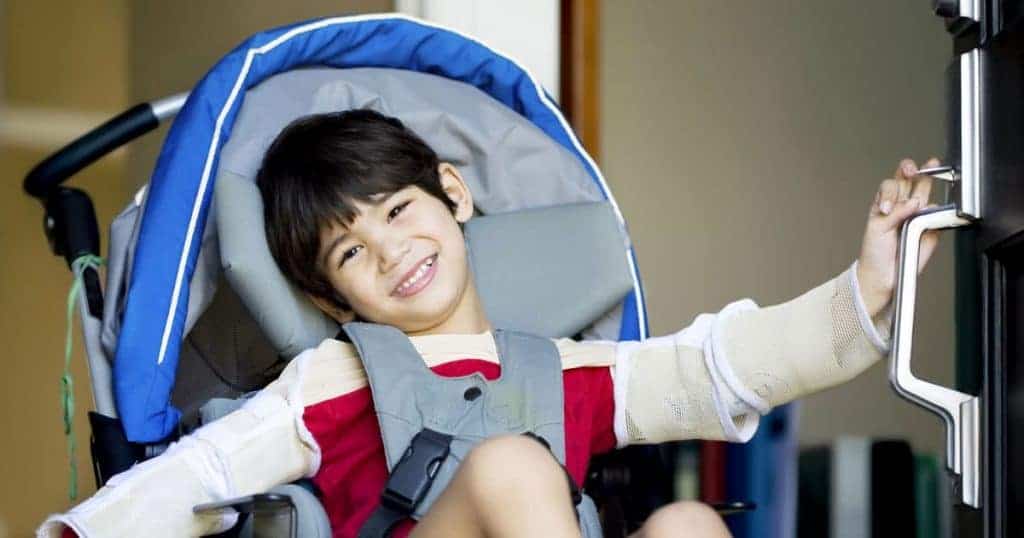 8 Resources THSC Offers to Families Homeschooling a Special Needs Student
What are we missing? If you have any ideas to share with us on how you would like THSC to further help in your special needs homeschooling endeavors, or how you would like to partner with THSC to help special needs homeschooling families in Texas, please contact us at specialneeds@thsc.org.
7 National Organizations Supporting Families with Special Needs
Nationwide, there are many special needs organizations that work with children with special needs.
These programs go all the way through adulthood, providing them with extra help in education, advocacy, advice, etc., to flourish and become integrated members of society. Other programs focus their support on the family or parents of persons with special needs.
Back to top
Special Education and Disability Law and State Offices
Fortunately, our nation has a comprehensive consideration of physical and developmental disabilities in its laws and government. Here are some of the federal laws special needs families are most likely to encounter.
Section 504 of the Rehabilitation Act of 1973 protects the rights of individuals with disabilities in programs and activities that receive federal financial assistance, including federal funds.
Section 504 provides that: "No otherwise qualified individual with a disability in the United States … shall, solely by reason of her or his disability, be excluded from the participation in, be denied the benefits of, or be subjected to discrimination under any program or activity receiving Federal financial assistance."
Free or Low-Cost Therapy Options for Special Needs Children
ABA (Applied Behavior Analysis) Therapy:
Assistive Technology:
Occupational Therapy (OT):
Speech Therapy:
Visual & Auditory Processing Therapy:
Back to top
Apps for Special Needs Support
Therapy Tools
Diagnostic Specific
Organizational Tools
4 Free Apps to Increase Attention and Time Management
Back to top
Bonus Resources: Editor's Top 5 Magazines and Websites Picks for Families with Special Needs Students
Don't Forget!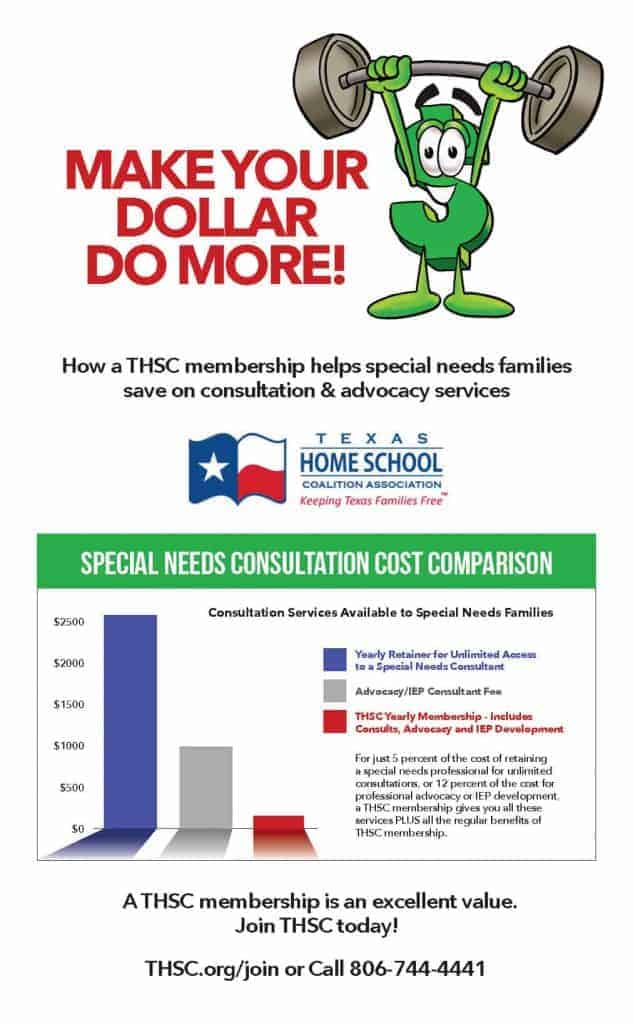 Did you know that THSC is able to provide services to families with special needs students because of its members? Are you a THSC member? If so, thank you for your support! If not, will you
consider joining
today?
One more thing—THSC members receive two free adult passes to both annual Conventions? Join today for this great membership perk! Please join us in Keeping Texas Families Free!