Does the thought of keeping homeschool records intimidate you? Many parents get frustrated because they would prefer to have a little more guidance on record keeping, while others are overjoyed at the freedom to set their own schedules and choose their own curriculum. So, what are the rules? Here's a straightforward guide with tips from a homeschool veteran!
Read ahead:
Years ago, when the idea first crossed my mind to even think about homeschooling, my friends thought I was joking. My husband hoped it was just a phase. I questioned my own sanity at times! However, the more I tried to resist the idea, the more I couldn't. I wanted to be a part of my children's day and to see that spark in their eyes when they learn something new.
I started out daydreaming about what we'd do and how we'd learn. I read blogs and books on learning styles, the variety of teaching methods, and strategies for organizing all our books and supplies. I shopped online and at used book stores and homeschool resource events.
With all that research, it goes without saying that I spent hours reading about the laws and scouring the pages of THSC.org to find out how to homeschool in Texas. I quickly realized that homeschooling in Texas is amazing and I vividly remember when I first read the state requirements and thought, "Wait, that's all?"
Fast forward a few years (okay, more than 10) and now I work for THSC. I get those calls from surprised moms and dads thinking that homeschooling can't be that simple.
They begin to search for more like where to log hours of the day, what qualifies as electives and which "approved" English or math curriculum to choose. The beauty of Texas' three simple requirements is that what isn't there is left to parents to determine what best suits their family, their children, and of course, the path that their children will one day pursue.
Read more about homeschooling: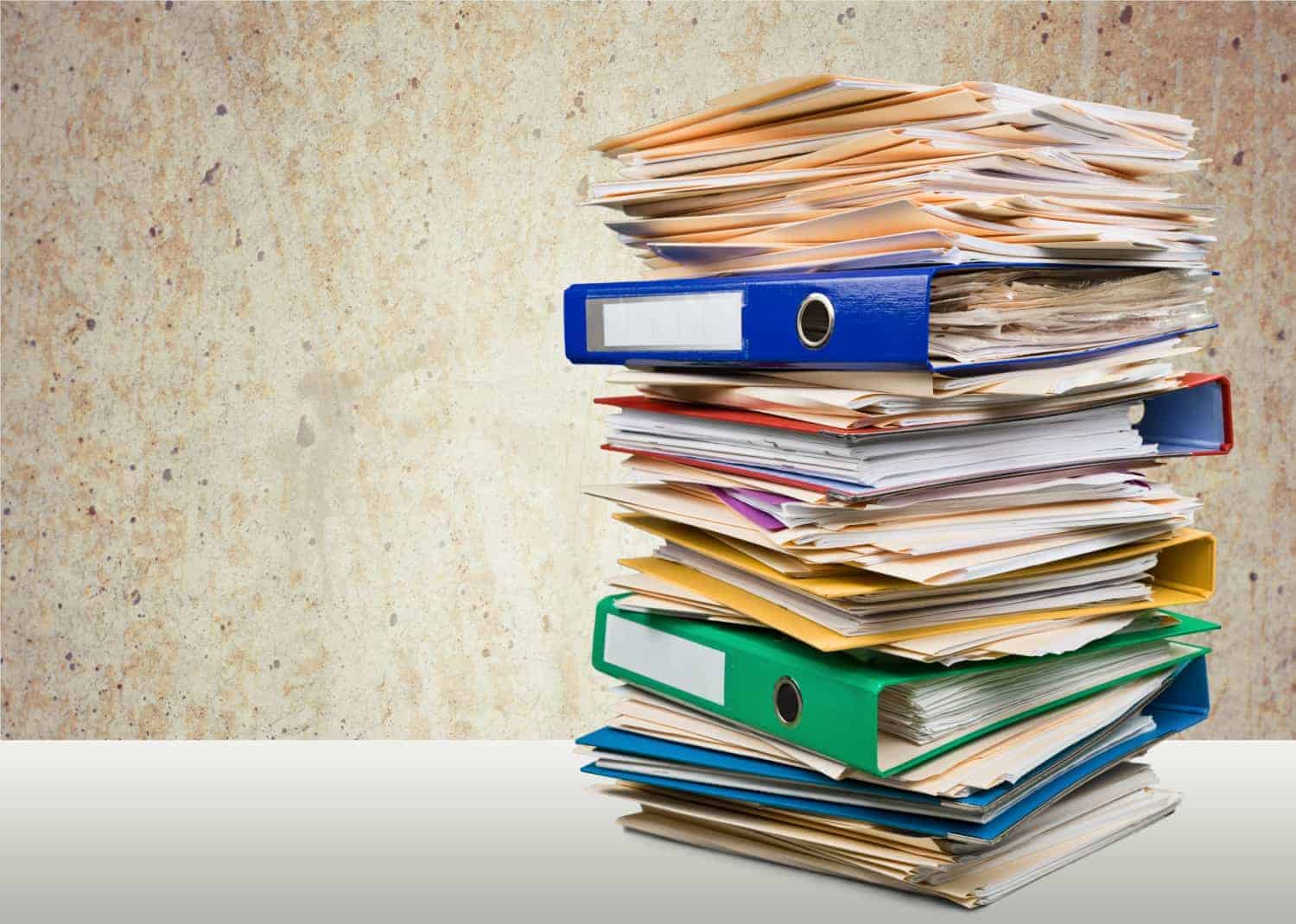 What Do I Need to Homeschool My Child in Texas?
The state homeschool requirements say that instruction must be bona fide (i.e. genuine), curriculum must be in visual form and the course of study must include reading, spelling, grammar, mathematics and good citizenship.
The Texas Education Code (29.916) defines a homeschooled student as a student that predominantly receives instruction in a general, elementary or secondary education program that is provided by the parent—or a person standing in parental authority—in or through the child's home.
What does this mean?
If you've never enrolled in a Texas school, you simply begin teaching at home and ensure you meet the requirements.
What Happens if I Withdraw My Child From School in Texas?
If your child has been previously or is currently enrolled in a Texas public school, you should withdraw your child by submitting a letter to the district which states that you plan to begin homeschooling on the day after your withdrawal from the public school.
If the school asks you to come in, sign forms, or submit any type of proof of homeschooling, you simply write a letter assuring them:
You are providing bona fide instruction with a curriculum in visual form
Your curriculum includes a study of reading, spelling, grammar, mathematics and good citizenship
Of the date you began homeschooling.
This seems so simple, but so many parents don't understand where to begin and often become especially concerned when they begin to think about recordkeeping, especially since there is no law that says the parent must keep records.
Read More About Getting Started in Homeschooling
Are Keeping Homeschool Records Required in Texas?
In short, no. There is no law that says you must report your attendance, grades, take standardized tests or even keep a report card or transcript.
If Recordkeeping Isn't Required, Should I Keep Records?
Keeping careful records will benefit your child. If you are wondering how to do that, I want to give some guidance based on years of practice (and a few overweight plastic totes with too many unnecessary pages of completed school work stored in them).
In the early years, I thought I'd keep every single paper. I feared that someone must be lurking at my door, ready to see if I was really teaching my child. I filed every paper by subject and in date order. As you can imagine, it didn't take long for me to realize my kids could build a fort out of boxes of stored materials and I was going to need a new home to store all the fruits of our labor!
How can you actually use this?
Come up With a Plan for Recordkeeping in Your Homeschool
Before long, I decided on a better way of processing the endless array of worksheets and projects. I kept a drawer with each of my children's work in a small cart like this one (don't forget to pick Texas Home School Coalition as your favorite charity on Amazon Smile when you shop)!
The top drawer was for notebook paper. The next few drawers were labeled for each child. The lower drawers contained frequently-needed school supplies. In each child's drawer I kept a folder for specially selected items. As I checked their work, I put items that were representative of their best work or creativity in that child's folder (especially creative writing, poems or artwork).
I also would put a few tests from each subject. If they earned any awards or certificates, those items went into the folders. I could even take photos of projects they built that were too large to keep (those photos went into the folder as well).
The rest of the work was tossed. Sometimes I kept it until the end of a term, and sometimes until the end of the year. Your kids can help with this by making sure the assignments they're proud of the most are placed in the folder.
That folder is the only thing that I kept from each year. I would print a final record of their grades (if grades were maintained for that year) and often a list of the curriculum we'd studied that year.
Here is a list of the records in each folder:
Items that represented best work or creativity
A few tests from each subject
Awards and certificates
Photos of projects that were too large to fit in the folder
Final record of grades (if I tracked grades that year)
A list of curriculum we studied.
Teaching Good Citizenship: Don't Forget Community Service on Your Transcript
Homeschooling allows our family to commit plenty of time to teaching good citizenship through community service, and the variety of areas we've served are endless. However, my memory is limited and with six children plus having run a childcare and holding other jobs along the way, I needed a way to track the community service.
I learned this with one of my older children. He had such a heart to serve and I thought that it would be important to remember his activities, so I kept a simple spiral notebook for him. We would jot down what he did, for whom, the date and how many hours. I even had him sometimes ask a leader to sign the journal to document his service.
Here's the deal:
As the years went by, it was stunning to realize how many hours he'd given to others in our community and beyond. This was really beneficial when we began to fill out scholarship applications. Community service is often a field on applications, and he was able to easily report what he'd done and how many hours.
The value of keeping record of community service was realized when we were invited to a dinner to honor some of the scholarship recipients. One of the organizers came to me and said that he actually fell just a few tenths of a point below their preferred GPA criteria for awarding the scholarship, but because of his service record, they had chosen him over other applicants that met the criteria.
I realized that this simple spiral notebook had enabled us to really highlight an area where my son could shine!
Best Homeschool High School Transcript
Finally, high school years were upon us and all those hours of worrying about how to fill out a transcript had arrived. I sat looking at the template wondering where to begin.
I was so thankful for the THSC member benefits which have multiple transcript and diploma templates. I think the best homeschool high school transcript template is the subject version of the transcript. This enables my children to work ahead or to slow down if more time is needed without having to show that the credit was earned at a faster or slower pace than another student.
I looked at sample high school plans and what most colleges look for on a transcript to ensure we'd covered all the subjects and filled those in as we completed them. I also added electives, and I even added some coursework to accompany part-time jobs my kids take to list as a work-study course.
We may not always know what paths our kids will pursue or if they will change their minds, so it's good to make sure their courses of study take that flexibility into account.
Bonus Tip: Add a Letter of Recommendation and Resume to the High School Transcript
Another way to really help your homeschool student stand out is to add a letter of recommendation and possibly even a resume. Preparing a letter of recommendation for your homeschool student is a great way to highlight some of the diverse opportunities your child had and all that your child was able to accomplish while homeschooling.
We recommend you approach writing a letter of recommendation like a cover letter. This enables you to share some of those unique experiences.
Suggestions you might include:
Character reference
Community service
Life skills activities
Awards and accomplishments
Career training through experiences or jobs held.
Along with this letter, you should let the transcript and an optional resume (attached as an additional page) speak for themselves!
Read more on graduating your homeschool student and what lies beyond high school.
Who Signs My Homeschool Transcript and My Homeschool Diploma?
Transcripts and diplomas should clearly indicate that they are a homeschool transcript or diploma, and not list the name of a co-op, program used by the student or the given name of a homeschool (see why it's not a good idea to name your homeschool). THSC has transcript and diploma templates to make this easier for members.
Once the transcript and diploma are completed, downloaded and printed, you should sign and date them. These can be signed by one or both parents or the person standing in parental authority, but we do not recommend that any other organization sign the transcript or diploma.
I can't emphasize this enough:
Allowing another organization to sign diplomas actually works against your students and can cause their transcripts and diplomas to be flagged or nullified, forcing them to seek other options to replace their high school education (like a GED).
THSC often hears from families on the phone who don't understand why they shouldn't have someone else sign the transcripts along with them. Often, they hired a certified teacher to help them teach, so they had the teacher also sign the transcript, believing that would carry more weight than their own parental signatures. In fact, it does not. (Read more about diploma mills.)
One way to help this make sense is to think about it in comparison to a high school education from a public school. The principal and/or superintendent typically sign the transcripts or diplomas, but they usually are not the students' teachers. The students' teachers do not sign the transcript and diploma, but they are certified teachers, and were hired by the principal or superintendent to teach the students.
In the case of a homeschool student, you may have used many sources for your child's education, or only a few. You may have taught every course using purchased or self-made curriculum, or you may have used a mix of co-op classes, tutors, online or video teachers or outside classes. Whether you teach every class or use a variety of teaching methods, you are key to the homeschool and you serve as the teacher and the school official.
If someone else signs the transcript for your child, then that indicates that person or organization was overseeing your child's education and that your child was not homeschooled. If the student is homeschooled, then the parent or parents sign the transcript and diploma.
Notarizing your signature is not always required, but some colleges will ask for a notarized signature as a way to certify the transcript, similar to the way a public school sends a stamped and sealed transcript. It is a good idea to print a few copies of your student's transcript and have your signature notarized on the transcript for your child's permanent record.
Preserving the Homeschool Transcript and Diploma
Now that the transcript and diploma are signed and you have issued these to your student, I recommend saving a copy of these. When your student's graduation rolls around, it is important to be sure to preserve these academic records because let's face it: you can't always be around to explain what was taught to them.
Why does this matter?
Life is unexpected, and some of the toughest calls we get are from students or one of the parents who wonder what to do when the parent that taught the student is no longer alive and there were no well-kept records. This can even be decades later, when students are up for a promotion and employers audit their records.
As mentioned above, notarizing the transcript can help validate your signature long into the future if your child's records are ever reviewed by colleges or employers. My suggestion is to print multiple copies and put original signatures and dates on each copy. Getting a few copies notarized is a great way to authenticate the record.
Store a few copies in a fireproof document safe, scan a copy of the signed and notarized transcript and the signed diploma and upload this to a cloud drive (such as Google Drive). Save it in your own cloud drive and send it to your child to save in his or her own cloud storage as well. This is a great way to preserve these homeschool records so that whenever your child needs it in the future, it won't be hard to obtain and locate for that purpose.
Extra Fun Bonus: Don't Forget Photos!
While storing all of the records is important, don't forget to save some photographic momentos commemorating all of the hard work your family has put into your child's education! Whether you choose to take part in a graduation ceremony offered for homeschool families, or host a private celebration for your child with a small crowd of family and friends, you will love looking back over the years.
Those folders with favorite items from their earliest work all the way through to a high school thesis will warm your heart to reflect on, and someday your children will be so thankful you preserved these records for them.
THSC makes recordkeeping so much easier for families with our valuable member benefits. We provide term-average templates to help you average the scores from your student's daily work, report card templates, transcript template, diploma templates and even an IEP generator (for families with special needs students) to help you homeschool better.
We also intervene on your behalf when colleges or employers do not understand that a homeschool education is equivalent to a public school education. Not a THSC member yet? Don't delay and join THSC today!
Ashley Lawson
Ashley is a follower of Jesus, wife to Mike, mom to six, and she is "Lolli" to her grandkids. She homeschooled from 2007 to 2022. She served as a treasurer and later president for her local homeschool group and has served on the Venus ISD school board. Passionate about homeschooling, she has loved working at THSC since 2015 and currently serves as the Customer Relations Manager.